Jun 5, 2018
Viewed: 552
Tags:
app开发
独立站推广
Youku Network , Video website development,Video broadcast platform development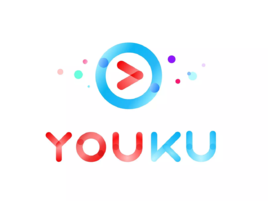 Youku Network
Youku was founded by Gu Yongsheng on June 21, 2006 [1] . June 21, 2006 formally launched. [2] Youku is now the video platform under the Youku Group of Alibaba Culture and Entertainment Group. [3] Currently, Youku and Tudou are two major video platforms covering more than 580 million multi-screen terminals with a daily playback volume of 1.18 billion. They support PC, TV, and mobile terminals. They are both copyrighted, compatible, self-made, self-channel, live broadcast, and VR. And other forms of content. The business covers members, games, payments, smart hardware and artistry brokers, from content production, announcement, marketing, derivative business to fan-based economy, through the entire cultural and entertainment chain. [4]
On December 21, 2016, Youku announced the launch of a new brand identity system. The new LOGO is brighter, more concise, and more dynamic. It is full of youthful brilliance. The icon of Youku App is also revived as a play button that is rotated by red and blue dots. The new logo means that all the wonderful things begin with the connection and interaction between the first two points, and each touch will trigger endless possibilities. At the same time, Youku's brand proposition has also been renewed as "This world is cool," and with a young voice full of curiosity, it is admiring this wonderful world. [5]
The influential content is the core ability of Youku to lead the culture and entertainment industry. Carry out the strategy of layout type, content branding, and broadcast autonomy, and continue to create explosion models with 3+X (3 for happy comedy, youthful, pure love, X for super). 6+V (6 is a new variety of matrixes for appearances, comedy, reality shows, parent-child classes, idols, music, and V for vertical explosion models). Establish a self-reliant broadcasting system to lay a solid foundation for the healthy development of the business. [6]
latest news
Youku wins World Cup live broadcast rights Ali promotes "content + e-commerce" strategy 2018-05-29 15:05
On the 29th, Youku officially announced to be the official partner of the 2018 World Cup CCTV designated new media, and obtained a number of rights and interests in the 2018 Russia World Cup including live events, video on demand, and venue highlights. This means that during this World Cup (June 14th, 2018 - July 15th, 2018), domestic users will be able to watch the HD live broadcast of 64 World Cup matches directly on the Youku mobile client and the PC, as well as through CIBN Cool. Watching and watching high-definition content of World Cup matches on smart TVs or through Tmallbox and Lynx screens. ...Details
Content comes from
Company Name Youku [7] Foreign Language Name Youku Headquarters Location No. 36, North Third Ring Road East, Dongcheng District, Beijing Established June 21, 2006 Business Scope User Video Sharing Service Company Slogan This world is very cool with 3,000 employees (2016) The founder of Gu Yongxi, the current leader of Yang Weidong [8]
table of Contents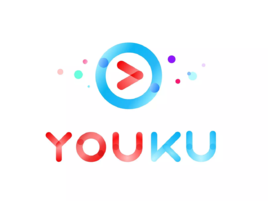 Website features edit
Positioning: open and diverse youth entertainment platform [9]
Slogan: This world is cool [10]
Mission: To make the entertainment of young people more sunny [11]
Vision: First stop for young people's favorite entertainment [12]
Commitment: Entertainment cool experience
Personality: sunshine, vitality, fun, new player [13]
Points of interest: quality content, human experience, wisdom recommendation, entertainment Internet
Youku.com has world-class venture capital support and is one of the few sites in the video industry in China that have received investment of over 100 million yuan. Investors include Sutter Hill Ventures, the oldest venture capital company in Silicon Valley, Farallon Capital, one of the largest investment funds in the world, and Chengwei Ventures, the only evergreen fund in China. The strength of these investment institutions is strong, and their common features are strong financial resources, foresight, and the provision of adequate ammunition for Youku's stable and orderly long-term development strategy. [14]
Product and Service Editing
As a digital entertainment platform in China, Youku's content system consists of four main content matrixes: drama series, variety shows, movies, and cartoons, and eight vertical content groups including information, documentary, cultural finance, lifestyle, music, sports, games, and channels. Has the largest content library in the country. [15]
· The episode covers more than 80% of the first-line TV dramas; the joint production of more than 50 400 high quality dramas; a total of 638 overseas dramas, an increase of 67 this year, including 2 Chinese and South Korean simultaneous drama, 3 Emmy Awards High quality drama.
· Has more than 300 files of domestic variety, covering nearly 90% of TV programs; overseas database of 275 files, covering South Korea, the United Kingdom, the United States and Taiwan.
· The movie movie library ranks first in the entire network, and the new movie in the theater line covers 80%.
· A total of more than 4,000 episodes of animation, more than 500 animations of theatrical version; Little Youku App brings together more than 3,000 high-quality Chinese and foreign animations; 90% of new Japanese Fans are purchased every quarter, covering top100 popular animations. [16]
Youku provides services covering membership, live streaming, VR [17], home entertainment and brokerage services.
Product concept
Guo Feng Youku Office Environment
Guo Feng Youku Office Environment (13 photos)
Unlike podcasting, Youku does not necessarily have to be an original performer to perform on stage. Regardless of whether it is an amateur or a professional, regardless of individuals or institutions, Youku welcomes all video collections, creations, and sharing in the form of micro video. According to Youku.com Product Leader, Youku is the first website in China to provide free unlimited upload and storage space for micro video and has a personal video chat platform and scoring system. Different from the video accumulation of some websites, Youku focuses on using multiple latitudes. TOP rankings, channel classification index, tags, personal launches, video clubs and other effective means, taking into account technical search capabilities and popular recommendation methods, maximize the power of C2C content aggregation and recommendation, help users quickly find favorite videos and interests The community allows users to "see cool, find fast, spread widely, and compare coolly." The combination of excellent and cool will inevitably attract a large number of Internet users who advocate freedom of creativity, like collecting or enjoying micro-videos. The attribution of Youku's target population and the convergence of the focus will create unlimited possibilities for Youku's future business value, and also provide a new platform for the distribution and promotion of traditional media.
Search cool page
Search cool page
Video library
Based on the goal of "The world is watching" and the concept of "The fast is the king," Youku.com has created the most complete, fastest and best video database, leading the cultural trend of the Internet video era. Allow users to understand the trend of video culture in the first time, and gather a super-popular video list to create a mass boutique library.
Video classification
Hotspots, originals, movies, television, sports, music, games, animation, eight professional channels to achieve vertical orientation search, help users quickly find interest.
Video rankings
Get the most popular videos at the first time, and view the first of each category through the search rankings; users can directly target the target list according to their interest, and the highlights will be presented immediately.
My USB drive
Have my videos, my playlists, my subscriptions, my favorites, my PK platform, my club, and my friends and other group features. Personalized use habits are saved one by one, highlighting the 2.0 meaning. Here is Youku users exclusive private space.
Platform community
Enjoy the wonderful vision in the interaction, expand the interpersonal network in the communication, interact with the video, make the network video become the mainstream life and entertainment method in everyone's life; in the club to get acquainted with the video, to flex its muscles in the PK ring, compare favorably , than cool, than out of place, Youku is your stage.
Youku Shooter
When the video application spewed out, the arrival of China's Internet video era, a brand-new culture broke out and a new group was born. Their name is called pat.
Shooter
Shooters, informers and communicators, and witnesses of exotic events; they are active, sunny, astute, and considerate. They represent today's cutting-edge user community and are the most dazzling star in the video sharing field in 2007.
Original Alliance
The large-scale Youku.com original alliance has a large number of dreamers who are loyal to originality and love videos.
Youkuda logo
Youkuda logo
Individuals insist on their own love of video clips, adhere to the original dream, their video culture loyalty for Youku network delivers a steady stream of original short films.
Youkuda
Shooting people, information people, original talents, television talents, movie talents, music talents, sports talents, game talents, animation talents, automotive talents, technology talents, travel talents, fashion Daren, a person of history, a drama critic, and a critic.
Mobile Youku
Mobile Youku is an application developed by Youku for smartphone users. It is completely free and does not require any payment. Has a wealth of content recommendations, smooth playback experience, fast and comprehensive search, unique features that shoot that pass. Allows you to enjoy the video anytime, anywhere.
Mobile Youku
Mobile Youku (6 photos)
Android client
Youku - Movies, TV series, anime, music, news, entertainment, high-definition massive video Watch online and download Youku is specially designed for Android mobile phone video entertainment client products, to provide users with a smooth and convenient client video playback experience.
IOS client
Youku.com has customized video entertainment client products for iPhones. The interface is beautiful and concise, and the operation is convenient and consistent with iPhone user habits. Youku client has the functions of online video playback, full-screen playback, video caching, quick search, playback history cloud synchronization, shooting and uploading video, providing users with a smoother and more convenient client video playback experience.
Youku TV
Youku TV is a web video client product designed and developed for Android TV users. Through the human-computer interaction interface specially designed for the remote control, the user is provided a comfortable and casual video viewing experience. Youku has a huge amount of program resources. The front end meets the user's habits and can be adapted to each family's Android TV, allowing you to easily lie on the sofa to watch Youku!
Youku Members
Youku has been deeply engaged in member business for many years and will continue to invest heavily in 2016. It will build premium premium content with 10 billion yuan and will launch over 50 customized dramas.
Wopai Youku Video Card
On August 12th, 2015, Heyi Group and China Unicom jointly released "Worpa Youku Video Card." In addition to the basic services such as regular calls and traffic, the card features 6GB of Youku video every month. Directional traffic. [18]
WO+ Video Youku Directional Traffic
"WO+ Video Youku Oriented Traffic Monthly" is a video streaming package product for China Unicom's 3G/4G subscribers. When ordering users to watch video content in the Youku video client (excluding live streaming, cache), no traffic charges will be incurred. [19]
Test water video + maternal and child marketing model
Recently, Youku Channel and Kinrun Skincare announced the start of strategic cooperation. The two parties will test the marketing video of water + maternal and child care. In the Youku platform, you can not only display parental content resources, but also form positive interaction with users. [20]
Development history
2005
Youku's various pictures
Youku various pictures (6 photos)
In November 2005, Victor Koo, President and Chief Operating Officer of Sohu.com, founded the One-One Network Technology Co., Ltd., which manages a $3 million "search fund" to search for new business opportunities for the Internet in China. [7]
year 2006
On June 21, Youku was tested on the line.
On December 12, it completed financing of 12 million U.S. dollars.
On December 21, Youku officially launched.
In 2007
On the 21st of November, a total of 25 million U.S. dollars was obtained for the third round of financing.
On December 21, Youku Day's video playback volume (VV) took the lead in breaking 100 million.
Year 2008
On February 26, Youku Shanghai Branch and East China Marketing Center were formally established.
On April 23, Youku Guangzhou Branch was officially established.
On June 11, the Baidu video official website was integrated, and a diversified brand cooperation strategy Youku "plan" was launched.
On July 1, Youku received a total of US$40 million in capital increase and share expansion.
On July 9, Youku also obtained the "Information Network Communication Audiovisual Program License" issued by the State Administration of Radio Film and Television, and the "Broadcasting and Television Program Production License" issued by the General Administration of Radio, Film and Television of Beijing.
On November 11, Youku's "planned" scale was upgraded to rewrite the rules of the Chinese TV drama industry.
Year 2009
On March 26th, youku's "Cattle Project" was officially launched.
In March, Youku debuted the "Hotcast Theatre" model, introducing HD and genuine concepts.
On April 19th, youku live video "Nokia 5800 fun party", the number of watchers up to 6.51 million.
On May 17, Youku 3G Strategy was officially released and entered the development process of Youku 3G Mobile TV.
On November 3, a number of organizations were set up to establish the "Network Television Development CEO Joint Conference."
On December 21, Youku received $40 million in private equity financing.
year 2010
On March 12, Youku launched the first video industry user ratings data product Youku Index.
On April 8th, Youku's "Strategy 3.0" copyright strategy report was published, creating a virtuous video copyright cooperation market.
On April 20th, the "Youku produced" strategy was released to build a film and television variety production distribution system featuring Internet video features.
On June 3rd, together with China Film Group Corporation and Chevrolet Cruze, they jointly launched the "11 Degrees of Youth" movie action and created a new "new media movie" model.
On June 25, Youku was elected the future star of the 2010 China Entrepreneur.
On July 27th, youku's "Love Season" video broadcast campaign kicked off the prelude to the operation of the theme quarter in the field of Internet video.
On September 7, Youku realized that the entire station video supports iPad and iPhone 4 playback.
On October 13, Youku launched the "model season" to create an online version of "moving China."
On December 8, Youku was listed on the NYSE and became the world's first independent video website in the United States.
year 2011
On January 21, Youku won the "China Internet Brand Competitiveness Ranking" champion, and Tencent, Baidu, Alibaba, and Sina were dubbed "China's Internet Five Winners".
On February 22, Youku obtained three new business licenses to further expand its competitive advantage in video search, original film and television variety show, and live video.
On March 23, youku wireless client pre-installed to cover all first-line Pad brands, achieving 10 million smart phone coverage.
On April 16th, Youku and COFCO spent 10 million yuan to launch the "Let the dreams fly - China's most cattle" campaign.
On May 16, Youku launched a professional video search brand search database.
On June 2nd, Youku and Disney cooperated to upgrade, and the Disney movie promotion channel settled on Youku screen.
On August 25th, Youku launched the PC-side client software, Aiku Mini, to implement a home theater computer HTPC
"Youku Network , Video website development,Video broadcast platform development"的评论