2022-03-17
Viewed: 875
Tags:
press release  
品牌营销  
中国工厂  
制造业  
新闻资讯  
数聚梨推荐  
外贸资讯  
How to go about cross-border e-commerce of glasses?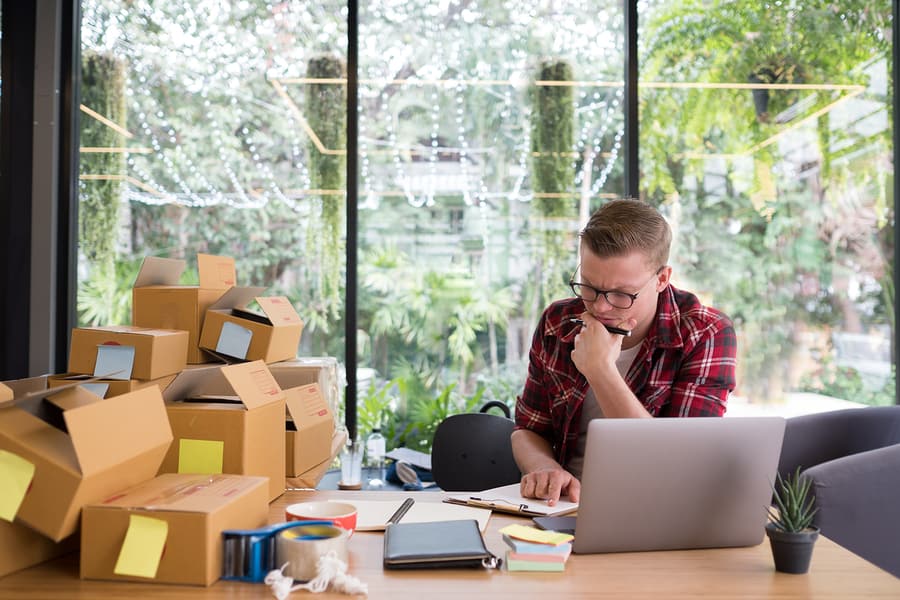 For many cross-border e-commerce companies of glasses, third-party platforms such as Amazon, eBay, and Wish are the preferred operating modes for companies to go overseas. Problems such as the decline of traffic bonus advantages have emerged, and more and more cross-border sellers have realized the importance of building an "independent station".
Warby Parker, an independent station brand that will be successfully listed in 2021, is one of the best. This glasses brand, which is regarded as the originator of DTC (Direct-To-Consumer, direct-to-consumer), has a market value of US$6 billion; the largest glasses line in the Middle East The e-commerce company Eyewa also successfully raised $21 million in its Series B round last year.
In addition, independent station brands with unique styles are also increasingly favored by capital, such as custom eyewear brand PAIR, sunglasses brand Reframd, and light luxury eyewear brand Garrett Leight, etc., all of which have received different levels of financing. Not only foreign independent station brands are gradually growing, but also many domestic independent station brands have begun to achieve good results.
The "Gulf Trend" from Amazon sellers to self-built websites to Baidu investment
TIJN (Taiwan Trend) is a Chinese cross-border e-commerce company and the "hidden champion" of glasses and other categories in recent years. After it started overseas business on the Amazon platform, it gradually entered the branding attempt from the platform seller. In 2016 TIJN established the TIJN Eyewear website. In 2019, TIJN also ranked among the top 50 of Facebook's "China Rookie Brands Going Overseas". In July 2021, Baidu will invest in it through its venture capital firm.
The success of TIJN lies in: New Marketing + Supply Chain Management. It has successively taken the following steps:
Launched an online distribution channel (exclusive online store and e-commerce site) modeled on the US-based DTC eyewear brand "Warby Parker";

Track customer feedback on marketing strategies, and make product changes according to customer needs;

Independent designers design and control costs;

On the basis of the same quality, control the cost, and interpret the cost-effectiveness of glasses at $45;

Glasses are advertised and sold directly to end consumers from the factory, and postage is free.
In addition, TIJN, which started as Amazon, has a mature supply chain and is capable of informatizing and digitizing management, and has developed many matching management systems. Beginning in 2019, TIJN started a process of diversification and sold a wider range of products, including accessories, bags, cosmetics, etc. The core products are still glasses.
TIJN also reaches its target audience through social media. Among various channels, about 20% of the people who entered the TIJN official website through social media and user referrals, and 39% of users who searched spontaneously, have become two important sources of traffic.
INMIX from online to offline to online
In May this year, INMIX Yinmi Glasses received millions of dollars in financing, established an independent station overseas, and went overseas smoothly. Yinmi was initially sold on domestic e-commerce platforms, and it was one of the earliest glasses e-commerce companies. After the business expanded, it began to open offline stores in many cities.
In August, the overseas official website of INMIX was officially launched. Here is a brief introduction to the operation of the independent station after the INMIX brand went overseas. First of all, in the sales categories of INMIX, environmental protection and blue light blocking products are unique. In terms of environmental protection, INMIX uses innovative biodegradable cotton-based acetate to make a series of environmentally friendly glasses, which have the lowest DEP content and can be decomposed in about half a year; in terms of functionality, INMIX's blue light blocking technology uses a unique polymer embedded In the lens material, it can block 98% of harmful blue light and 100% of ultraviolet rays.
Next, is the current situation of INMIX in terms of customer acquisition channels. Since the official launch of INMIX's website in August, the total number of visits in the past six months is 783,153. In terms of traffic by country/region, Indie Station chose the United States and Hong Kong as its key development markets.
Direct access brought 38.79% of its website traffic; followed by social promotion, which accounted for 37.62% of the traffic; then key search ads contributed 21.4% of the traffic, of which free keyword search ads brought as much as 90.47% of the traffic. ; Paid keywords accounted for 66.59% of the traffic, and the keywords that were launched were mainly the product word "green oversized glasses".
Its social media delivery options include Facebook and Instagram. Facebook dominates with a 90.78% share, and social media platforms such as Instagram and Facebook provide eyewear companies with an excellent opportunity to gauge audience choices and needs, thereby helping them market their products more effectively. In addition, INMIX will also contact bloggers who are willing to cooperate with them on YouTube, provide bloggers with free glasses to try on, and share their experience.
Epilogue
Independent stations are independent of the platform, and have advantages that the platform does not have, as well as their own disadvantages. Lensmart is an independent eyewear station brand from Wenzhou that has been established for less than a year. It specializes in optical frames and also provides glasses. The current daily sales are about 10,000 US dollars. After Wu Hao, the head of Lensmart, decided to do cross-border sales, he made up his mind not to sell on third-party platforms. In Wenzhou, where the traditional eyewear foreign trade industry is concentrated, there have been more overseas companies like Lensmart that try to build their own stations without doing OEMs in recent years.
For Wu Hao, the key to the operation of an independent station lies in talent recruitment and early capital investment. Professionals in the four fields of technicians, website operations, influencer marketing and advertising are not easy to find. In addition, he believes that it is also very important to think globally to be an independent station. "The entire operation logic of an independent station is very huge. Advertising, event marketing, influencer marketing, email marketing, affiliate marketing, social media operations, etc.", all of which need to be carefully deployed before they can be implemented.
In his opinion, the independent station is more free than the platform, and the customer orders can also be higher, but a lot of money needs to be invested in the early stage. If there is not enough capital, it is recommended not to enter the independent station. He believes that the number of eyewear companies that choose to be independent stations in the future may not increase soon. Whether it is capital investment, operational difficulty or traffic acquisition, with the gradual increase in customer acquisition costs, the difficulty will increase, and the later players will enter the game. will be harder to succeed.
Lin Sudan, president of Wenzhou Optical E-commerce Industry Association and head of China (Ouhai) Cross-border E-commerce Park, believes that the future of the independent station will be more open. It is not restricted by the platform and has a high degree of freedom. Accumulate private domain traffic of independent stations, and then develop into highly viscous customer resources. However, the independent station itself has no traffic, and the initial customer acquisition cost is relatively high, unlike Amazon and other platforms that come with their own traffic pools. How to operate, promote and attract passenger flow is very demanding for independent stations.
It is not easy to do an independent station, but it has its own broad development space overseas. Youzan, who provided a solution for building an independent station, said that although the penetration rate of e-commerce in the United States and Europe is increasing rapidly, in fact, there is no centralized e-commerce platform. Overseas, the traffic structure of e-commerce is very decentralized and diversified, including social media, social media, video, email, search engines, and blogger alliances.
Amazon has a high market share in the United States, but Amazon's e-commerce share is only 37%. For example, the top 5 e-commerce platforms in the US market only account for 52% of the e-commerce market share, and the remaining 50% of e-commerce. The retail scene is gathered in the hands of one brand independent station, half of the country is a vast market, and the overseas independent station has its own natural soil.


所有评论仅代表网友意见
---