Jul 28, 2021
Viewed: 52
Tag:
数聚梨推荐
Practical and beautiful entrance shoe cabinet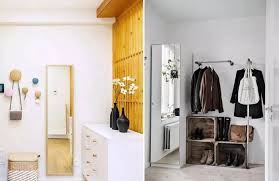 How can a shoe rack be missing at home for a storage expert? Choosing a suitable shoe rack at home will make your storage path much smoother. Let's take a look at how to choose a suitable shoe rack.
1. 360 rotating shoe rack
The advantage of this shoe rack is that it is convenient and easy to transport. It can be placed in a hanging position to dissipate the smell of the shoes, and a large number of shoes can be placed. It occupies less space and is mostly made of metal, which is more durable than other shoe racks. But the relative disadvantage is that the relative aesthetics is not as high as other styles. This kind of 360 rotating shoe rack is more suitable for practical people, such as in dormitories, rented houses, offices, public facilities or streamlined houses can be arranged.
2. Shoe rack

The advantage of this shoe rack is that it has two functions, it can be used as a stool, it is more convenient when wearing shoes and it takes up relatively little space. The disadvantage is that this shoe rack stool is more suitable for lazy people, not suitable for large families, and there are too few shoes.
3. Iron multi-layer shoe rack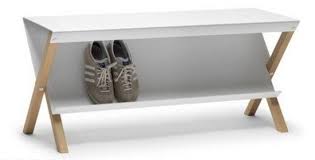 The advantage of this shoe rack is that it is sturdy, and the number of shoes that can be placed is also a lot. But the disadvantage is that the style of this shoe rack is really too old, which is more suitable for large families, and it is also a good choice for older houses.
4. Dustproof shoe rack
The advantage of this shoe rack is dustproof, and there are more shoes. The disadvantage is that this shoe rack occupies too much space and is inconvenient. And this kind of shoe rack made of plastic is not as strong as it seems, and it is more troublesome to install. The most important thing is to close the dust-proof door, so the smell of shoes can't get out. The author recommends to look at the actual picture of the evaluation of this kind of shoe rack. Suitable for the crowd is people with more shoes, big families.
5. Low shoe cabinet

The low-profile shoe cabinet is a common shoe cabinet in our house before, which is economical and convenient. Generally, the height of the low-profile shoe cabinet is about 1m. This position is relatively easy to handle. Whether it is taking things from the cabinet or holding on to wear shoes, it is just right.
Its disadvantage is that the storage space is limited, and the shoes can only bend over or squat, which is not suitable for the elderly. The most important thing is that the counter can easily be messed up by keys, gloves, scissors, express delivery, etc., which is not easy to maintain.
6. Floor cabinet & two-stage shoe cabinet
For families who don't have a porch at home, it is recommended to use a large floor-to-ceiling cabinet directly on the roof. The shoe cabinet should not be half-length. There are indeed a lot of shoes that can be stored. Bar?
Some families are smarter. Choosing a two-stage shoe cabinet not only has a large space, but the middle position can also be used to put small things at hand, and it looks more beautiful. However, the disadvantage is that it also covers a large area, and It's a bit monotonous, and there is no place to hang umbrellas and the like.
7. Shoe cabinet with shoe stool & hook
For families with elderly people at home, you can choose a shoe cabinet with a shoe stool, so that it will be easier to put on and take off, and it is a kind of protection for the waist and cervical spine. However, if it is not matched with the style of the shoe cabinet, the appearance of the shoe stool will be somewhat inexplicable.
The best way is to choose this all-in-one type, with many cabinets and a shoe stool, and the wall above the shoe stool can also be equipped with hooks. The hooks are used to hang bags, umbrellas, keys, scarves, and hats, which are very convenient!
8. Built-in shoe cabinet
If you happen to have a recess in your home, or if a wall is not a load-bearing wall that can be removed, you can make an embedded shoe cabinet, which can save a lot of indoor space and is very beautiful and practical.
Shoe storage ikea
Shoe storage solutions ireland
Shoe storage ideas for entryway
Hallway shoe storage
Shoe storage ideas In Wardrobe
Hallway Shoe storage Bench
"Practical and beautiful entrance shoe cabinet"的评论