2019-09-11
Viewed: 859
Tag:
google seo  
Professional Plastic Product Manufacturer -DSW Industry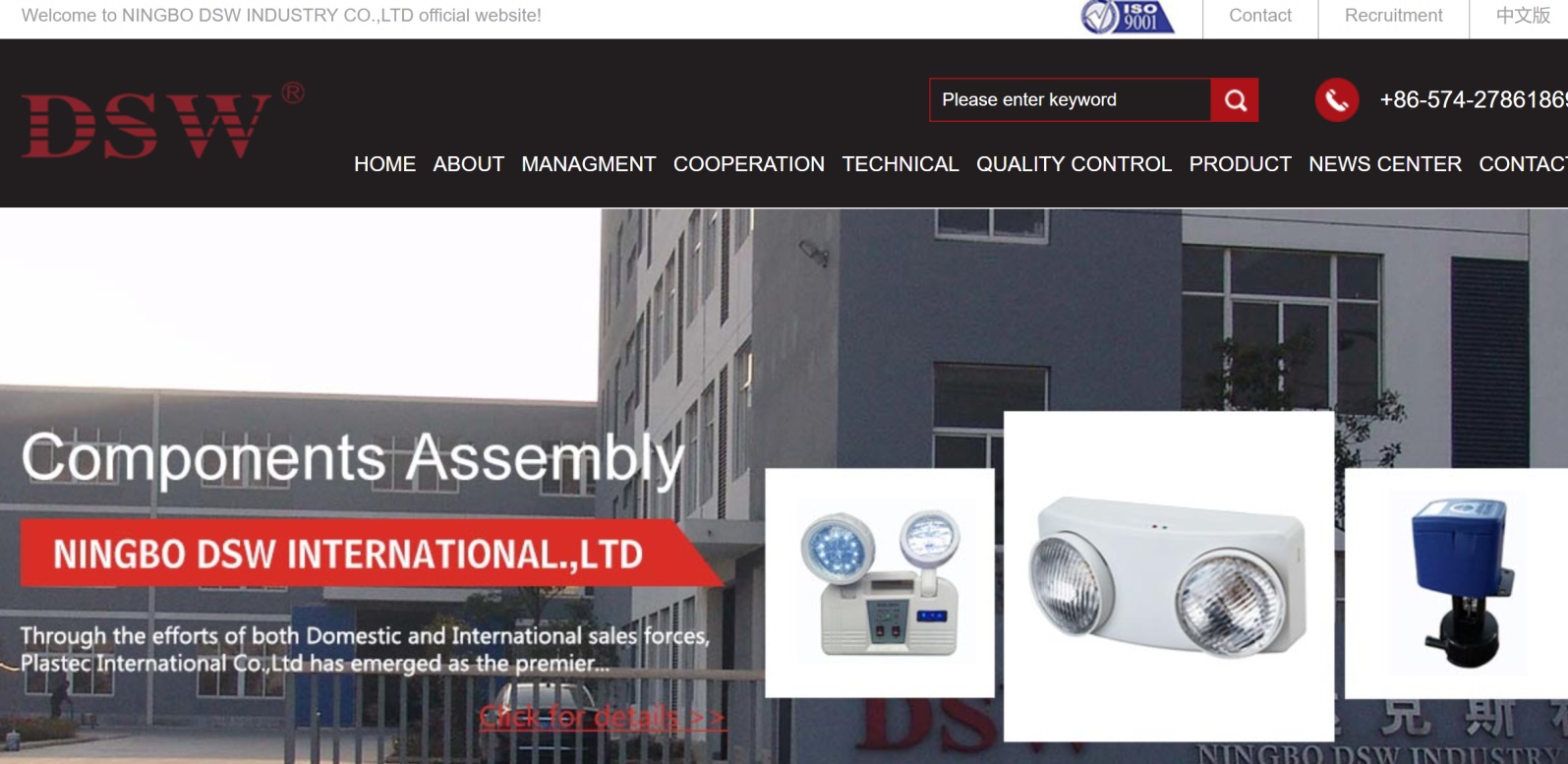 Professional Plastic Product Manufacturer -DSW Industry
●Ningbo DSW Industry Co., Ltd. is a manufacturer with more than 20 years experience in producing various plastic products and molds. The company has advanced CAD / CAM / CAE, ProE, UG and other professional software systems. The company is equipped with 160g-1500g injection molding machine, complete machining center, high speed milling, CNC cutting, EDM and various machine tools. The company produces in strict accordance with the ISO9001 quality system standards and has trained a group of highly qualified and experienced technicians. We have several complete production lines to ensure the quality and quantity of our products. We can provide you with the highest quality and the best price.
Plastic products mainly include: packaging supplies, thin-walled supplies, medical supplies, daily necessities, pipe fittings, precision products and electrical enclosures. cosmetics and pharmaceutical packaging, reusable wet wipes bags, one-touch dispensing containers, food storage containers, baby shampoo cup shampoos.
●DSW is located in the scenic Beilun Chunxiao Industrial Zone of Ningbo City. It enjoys an advantageous geographical location and convenient transportation. It is adjacent to Beilun International Port. The company covers an area of 13,000 square meters and has a production workshop of 11,000 square meters. It has more than 100 employees and designers. The annual output value is about 20 million dollars.
● We have a group of excellent mold designers and technicians, technical innovation and management concepts, and are well received by domestic and foreign customers, and cooperate with well-known companies such as the United States, United Kingdom,Germany,Italy,France,Norway,Australia, Argentina,Peru,India.
● Our mission statement not only reflects our desire to serve our customers with dedication and professionalism, it also determines the way we do business. It provides us with directions and purposes. Our business philosophy is market-oriented, paying attention to product quality management, welcoming customers' choice, respecting customer choices, guiding customers to choose our compromise to provide you with excellent service. We totally believe that once you try our products, we will win together.
●All the products we sell have our unconditional quality guarantee. We will refund or exchange for any defective products or products damaged during shipping process. Unopenned products in original packages can also be returned and refunded. You are always welcome to call us and discuss any concerns you may have regarding our products.
1.Cosmetics and Pharmacy Packaging
2.Reusable Wet Wipe Pouch
3.One Touch Dispensing Container
4.food storage container
5.BABY HEAD WASHING SHAMPOO CUP
6.10 litre Black Bucket
7.air diffuser vent
8.baby plastic wet wipes lid
9.baby wet wipe holder
10.cosmetic packaging wholesale
Contact: Elsie Woo
Ningbo DSW Industry Co.,Ltd
Address: No.199 Xizhihe Road,Beilun district,Ningbo city,China
Tel:+86 (574) 27861869
Fax: +86(574) 87264906
Whatsapp/Wechat: +0086-13967897855
Skype:elsiewoo
Website:https://www.dswtek.com/
Email: mould@dswmould.com


所有评论仅代表网友意见
---