May 24, 2018
Viewed: 1195
Tag:
进出口
NetEase koala sea purchase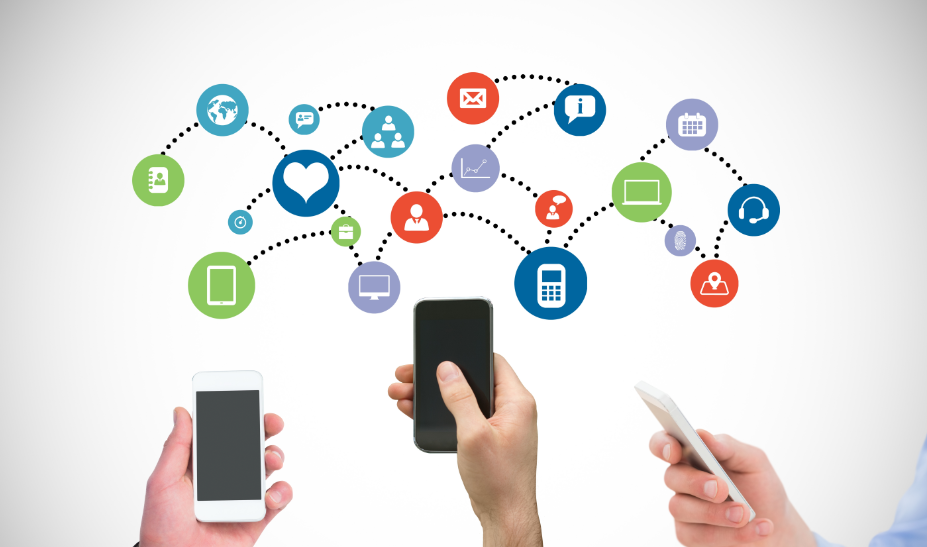 NetEase koala sea purchase
Netease Koala Haihuo is a comprehensive e-commerce provider of cross-border business under China NetEase. It was betad out on January 9, 2015. The sales categories include maternal and child care, beauty makeup, home life, nutrition and health care, global food, and clothing bags. Digital appliances. NetEase Koura Sea purchased 100% genuine, low-cost every day, 7 days worry-free return, fast delivery, providing consumers with massive overseas purchase channels [1], hoping to help users "have a better life with less money" , boosting the dual upgrade of consumption and life. [2]
With the concept of self-operated direct mining, NetEase Koala Haiyou has branches or offices in the United States, Germany, Italy, Japan, South Korea, Australia, Hong Kong, and Taiwan [1] , in-depth product quality, suitable for direct mining The commodities in the Chinese market eliminate the counterfeit goods from the source and guarantee the quality of the goods while eliminating many intermediate links and sending them directly from the country of origin to the country. They are stored in the warehouse of the bonded area under the supervision of the customs and the State Inspection. In addition, NetEase Kourahak also cooperated with Customs to develop a two-dimensional traceability system and strictly controlled product quality. [1]
As the first batch of pilot enterprises in the cross-border e-commerce comprehensive test area in Hangzhou, NetEase Koala acquired many achievements in its business model, marketing methods, integrity and self-discipline, and obtained the "B2C merchandise category certified by the China Quality Certification Center". "E-commerce transaction service certification certificate", with a certification level of four stars, is the first cross-border e-commerce company in China that has obtained this certification, and is also one of the first cross-border e-commerce platforms in China that has obtained the highest level of certification. [3]
As a media-driven e-commerce provider, NetEase Koala Offshore is a strategic product created by a large number of high-quality resources created by the Netease Group. It successfully solves the problem of information inequality between businesses and consumers, and is based on self-supporting models. The seven advantages of pricing advantages, global distribution, warehousing, overseas logistics, capital, and nanny services have made it one of the first echelon of cross-border e-commerce companies in one year and it has become one of the fastest growing e-commerce companies. [1]
Chinese name Netease Koala purchases merchandise categories Maternal and child, beauty makeup, personal care, health care, clothing and other official website http://www.kaola.com/ creation time January 9, 2015 nature of cross-border business-based Integrated e-commerce concept of self-direct mining
table of Contents
1 Media type electricity supplier
2 Seven competitive advantages
Self-operation mode
Pricing advantages
Global distribution
Storage advantages
Overseas logistics advantages
Abundant cash
Babysitting service
3 Development process
4 Cooperation Events
5 Enterprise honor
6 Key Cases
Media type e-commerce editor
There are natural language, geography and information barriers in various regions of the world, and consumers will find it difficult to choose when purchasing goods. For example, what to buy, what are good products, how to understand the life style represented by the goods, etc. Product information is too complicated and unfamiliar to consumers [4] .
In addition to cross-border to solve the traditional e-commerce supply chain, platform sales, the user-side communication is also very important, product information needs to be passed to consumers, Netease Koala Hai purchase as a media-type electricity supplier can be friendly to solve the information is wrong The status quo. [4] "You can use rich media means, such as texts, videos, or even Internet celebrities to better explain how good this product is to consumers." [5]
At present, NetEase Koala Marine has implemented a path from selling goods to lifestyle promotion. "The first step is to let the consumer know what to buy; the second step is to get the consumer to buy the right product; the third step is to make the consumer feel that every purchase is inextricably linked with life, and the purchase is the change of life. Buying is life." [5]
NetEase's Koala Hai's acquisition of media-based e-commerce media genes, and the large number of users common to NetEase's large platform, as well as its capital advantages including capital, assets, and capital market resources, have become a difference between NetEase Koala's acquisition and other e-commerce platforms. Sustained core advantage. [5]
Seven Competitive Advantages
Self-operated model
NetEase's Koala Haigou main self-operated direct procurement, the establishment of a professional procurement team in-depth product origin, and a strict review of the qualifications of all suppliers, and set up a strict review mechanism, from the source to eliminate fakes, to further ensure the goods Security. In the past year, NetEase Koala has achieved strategic cooperation with hundreds of quality suppliers and first-tier brands worldwide. [6]
Pricing advantages
The self-operated model of NetEase's Koala Haigou has its own pricing power. It can coordinate the supply chain and various aspects of warehousing, logistics, and operations, and adjust pricing strategies according to the market environment and competitive nodes [7]. In addition to reducing procurement cost control pricing, NetEase Koala Hai purchase also controls the pricing strategy by controlling profit margins so that it not only respects the brand's price strategy, but also places more emphasis on Chinese consumers' sensitivity to price and preferences. [8]
Global distribution
With the concept of self-operated direct mining and exquisite operation, NetEase Koala Hai has established branches and offices in nearly 10 countries and regions including San Francisco, Tokyo, Seoul, Sydney, and Hong Kong. Tip goods [9] circumvent multi-level links such as agents and distributors, directly docking brands and factories, eliminating the need for intermediate links and costs, and adopting a model of large-scale mass-collection and procurement to achieve lower purchase prices. , and even do "overseas wholesale price." [8]
Storage advantages
Through the bonded model, legal compliance can be achieved, costs can be reduced, and rapid shipments can be achieved. Therefore, bonded warehouses that can be used for cross-border commercial use are scarce resources. [10]
Netease Kaolahai has purchased more than 150,000 square meters of bonded storage area in the four bonded areas of Hangzhou, Zhengzhou, Ningbo and Chongqing, and is the first in the industry. At the same time, the 250,000-square-meter modernized and intelligent bonded warehouse in Ningbo has broken ground and will soon be put into use. Currently, Netease Koala International has become the largest enterprise with bonded warehouses in cross-border e-commerce. In the future, NetEase Koala Hai will also successively open South China, North China and Southwest bonded logistics centers. [1]
In overseas, NetEase Koala International initially established two major international logistics and warehousing centers in the United States and Hong Kong, and will open international logistics and storage centers in South Korea, Japan, Australia, Europe and other countries and regions. [1]
Overseas logistics advantages
Although there is no self-built logistics, but in the choice of logistics, Netease Koala Logistics has handed over logistics and distribution to Sinotrans, SF and other partners, and also used a better custom packaging, allowing users to enjoy the "relative" standardized logistics service. [11]
Netease Koala International has established a comprehensive set of standards, and through the cooperation with Sinotrans, we have integrated multiple links such as overseas sources, international transportation, customs inspection, bonded parks, and domestic dispatches to open up the entire industry chain. [12]
Abundant cash
Ding Lei said internally that "there is no upper limit on the capital investment in Kaolah". [6] With the abundant capital of Netease Group, NetEase Koala Haihua can build on the basic conditions of the supply chain and logistics chain and continue to adopt low-cost strategies. [13]
Although NetEase's Koura Sea purchased NetEase's abundant funds as backing, it did not have a big move at the beginning. Instead, it took half a year to concentrate on the basic preparations, such as taking positions to build positions, going out to attract investment, and grooming the supply chain. . [3]
Babysitting service
For overseas manufacturers, NetEase Koala Haishun can provide a complete set of complete nanny services from multinational logistics and warehousing, cross-border payment, supply chain finance, online operations, brand promotion, etc. [1] Resolving barriers for overseas businesses entering China. It eliminates the problems of languages, cultural differences, and transportation that they face in exploring the Chinese market alone. The goal of NetEase's Koala Hai purchase is to save costs for overseas businesses and allow Chinese consumers to enjoy low prices. [11]
Development history
January 9, 2015 Netease's self-supported cross-border e-commerce platform, "Netease Koala Haipang", went online to open beta. NetEase's CEO Ding Lei's message was that there was an attitude to work and there was a conscience in life. Whether it was news, email, or e-commerce, all were the same. [14]
January 29, 2015 NetEase Koura Hai purchased and sold Chilean cherry to achieve the first single cross-border e-commerce store. [15]
March 12, 2015 NetEase's Koala purchase promoted the first promotion: a week-long "Diaper Carnival" and refresh Haiyin diaper distribution record, only about 24 hours. [15]
May 20th, 2015 Netease Koala Hai purchased the "Love Carnival" on the line, expanding overseas products from maternity and baby supplies to beauty care, food hygiene, household daily use, and more. [16]
June 2, 2015 NetEase CEO Ding Lei, NetEase Koala Hai purchase CEO Zhang Lei and senior management team were invited to visit South Korea and CCTV reported the whole process. [15]
June 18th, 2015 Netease Koala Hai purchased a large-scale promotion activity in the middle of the year. Hangzhou Bonded Area ranked the first in terms of volume. [15]
June 28, 2015 NetEase Koala Hai purchase announced the establishment of a Japanese subsidiary. [15]
September 6th, 2015 NetEase Koala Hai purchased the 2.0 version APP to land on the Apple Store, opening up the industry with its innovative experience. [15]
October 23, 2015 NetEase's Koala Hai purchase announced the launch of nine national pavilions. [15]
November 11th, 2015 Netease Koala Hai purchased for the first time to participate in the "double 11" big promotion. [15]
December 12, 2015 NetEase Koala Haicom announced the launch of the first fresh-keeping business: Uruguay imported beef, and imported the first beef business from cross-border e-commerce shipments through bonded warehouses. [15]
December 24, 2015 NetEase Koala Sea purchased fresh fruit on the line, delivered it to Jiangsu, Zhejiang and Shanghai in 24 hours, and continued to work on fresh products. [15]
December 30, 2015 Netease Koala Hai purchased the foundation of Ningbo New Warehouse, with a building area of ??more than 250,000 square meters, and a single unit of up to 200,000 units per day after completion. [15]
February 21, 2016 NetEase Koala Commercial has supported the use of Apple Pay [17] as the first self-supported cross-border e-commerce platform that supports Apple Pay. [9]
March 29th, 2016 Netease Koala Marine announced that it was officially launched, and its sales target in 2016 hit 10 billion yuan. [18]
On November 11th, 2017, Netease Koala's sales amounted to 4 times of 2016. It took only 28 minutes for Netease Koala to achieve sales of double 11 full-year sales last year and 32 minutes for cross-border delivery,[19] and 78-minute sales doubled last year. [20]
Cooperation event editing
In January 2015, NetEase announced that it had reached a strategic cooperation with Sinotrans Co., Ltd., and Sinotrans will provide logistics services for NetEase Koala. [15]
March 2015 Netease Koala Hai purchase announced that it has reached an official authorization with Korean L&P Cosmetics Co., Ltd. to become the first batch of Chinese cross-border e-commerce authorized by South Korea's Kalesi Mask. [15]
April 2015 Netease Koala acquired an official license from Panasonic. [15]
April 2015 Netease Koura Hai announced that it has been awarded the first official authorization from the Eura Group, one of Europe's largest food companies, to sell the Herbobaby brand of infant formula. [15]
June 2015 Netease Koala Hai purchase announced that it has officially authorized cooperation with more than 20 Korean first-line brands such as LG, AHC, DRMJ, VIVITO, SNP, too coofor school, skinfood and The Saem. [15]
July 2015 Netease Koala acquired a cooperation agreement with Super E-mart, the largest chain in South Korea. [15]
July 2015 NetEase Koala acquired a strategic partnership with one of the three major beauty brands in Korea, Goryana, and became the first Chinese e-commerce partner of Gorina. [15]
August 2015 Netease Koala Hai purchase announced that it has reached a strategic cooperation with Japan's large-scale integrated trading company Mitsui & Co., Ltd., and Japanese media predicts that in 2016, Netease Koala Hai's sales of Japanese products are expected to reach 400 billion yen. [15]
September 2015 Netease Koala Marine announced that it had reached a strategic cooperation with Mead Johnson, an internationally renowned powdered milk company. [15]
September 2015 NetEase's Koala CEO Zhang Lei and senior management team were invited to visit Australia and have reached strategic cooperation with Australia's No. 1 and No. 2 health products company Blackmores and PharmaCare. [15]
In September 2015, NetEase Koala Hai bought and launched the "European Bank", which has reached strategic cooperation with Kraft Heinz, Nestlé Wyeth, and Delhaize, the European giant. This is also the first time that NetEase Koala Haihua invites users to participate in the process of overseas direct mining and visit European food factory and headquarters. [15]
October 2015 NetEase Koala Haipur signed a strategic cooperation agreement with the UK Trade and Investment Agency (hereinafter referred to as UKTI). [15]
January 2016 Netease Koala acquired a direct mining cooperation agreement with @cosme in Tokyo, Japan, and brought the @cosme list to China. [15]
February 2016 NetEase Koala Haipur and Australia's largest health supplement company, Blackmores, announced that they have jointly launched Blackmores Collagen White Oral Solution. [twenty one]
March 2016 Amazon Global Logistics China and NetEase Koala Marine formally signed a cooperation agreement to provide warehousing operation services for the NetEase Koala Marine Acquisition through "Amazon Logistics+". [twenty two]
April 2016 A delegation of business leaders from more than 200 Australian companies visited NetEase Koala Marine on April 13th. [twenty three]
In April 2016, NetEase Koala Marine officially entered into strategic cooperation with Nestlé Baby Nutrition, becoming one of the main sales platforms of Nestlé's infant milk powder and nutritional supplements. [twenty four]
April 2016 NetEase's Koala Hai purchase reached a strategic cooperation with Mead Johnson (China). [25]
In April 2016, NetEase Koala acquired an LG Life Health headquarters in South Korea. Both parties signed a new round of strategic cooperation agreement. [26]
May 2016 NetEase Koala Haip signed a strategic cooperation agreement with Australia's well-known milk powder brand Abecom. [27]
Corporate Honor Editor
In June 2015, the implementation plan for China (Hangzhou) Cross-border E-Commerce Comprehensive Testing Zone was formally released [17]. Netease Koala Hai was awarded the "First batch of Pilot Enterprise in Cross-border E-Commerce Comprehensive Test Area", and Li Qiang from Zhejiang Province personally The enterprise representative awarded the license. [28]
In June 2015, Netease Koala acquired the highest volume in the Hangzhou Xiasha Free Trade Zone, a well-known cross-border e-commerce company with Tmall International and Taobao Global Buying. The single amount of sunrise even exceeded half of the local number. [29]
In June 2015, the shopping guide website rebate network released the "Rebate Network cross-border e-commerce user research report" [30], only six months on the line of the NetEase Koala Sea purchase ranked fourth, and still maintain rapid development. [31]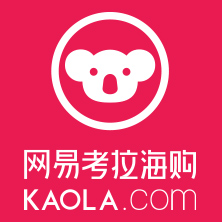 "NetEase koala sea purchase"的评论