2020-11-13
Viewed: 2419
Tags:
seo google  
品牌营销  
海外营销  
新闻资讯  
科技  
Amazon's Absolute Influence: AWS That Makes the Technology World Love and Hate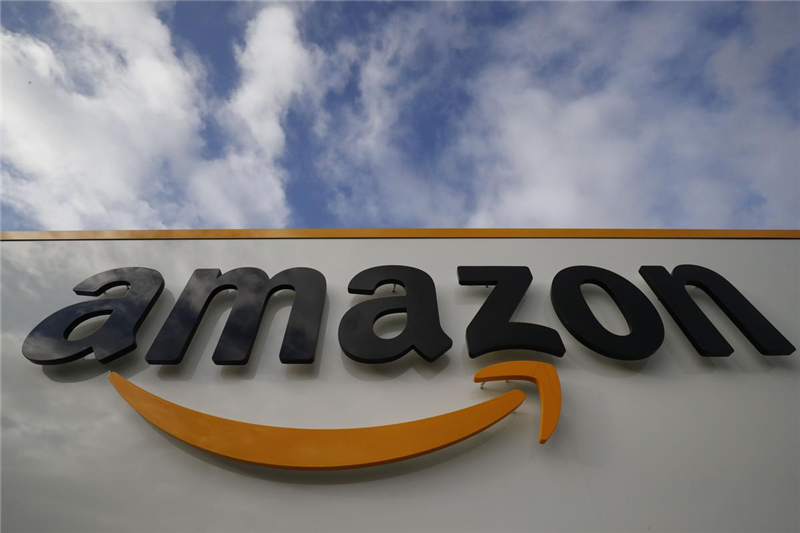 Some start-ups describe Amazon as "open-mining" their innovations. The new product release of the annual AWS conference won the nickname of "red wedding". Apple's app store policy, Facebook's acquisition of Instragram, Whatsapp, and Google's third-party advertising products all harmed innovation and caught the attention of US regulators. But another giant Amazon seems to have received less attention. But in fact, Amazon's suppression of competitors is just as severe, even worse than that. Daisuke Wakabayashi focused on how Amazon's cash cow business, AWS, suppresses competition by copying the business and bundling advantages of emerging rivals. At the same time, it also describes in detail the complicated relationship between some startups and AWS: they can't stand it, but they can't live without it.

Elastic, a software startup in Amsterdam, is thriving and has grown to 100 employees. Then Amazon appeared. In October 2015, Amazon's cloud computing department announced that it had copied Elastic's free software tools for people to search and analyze data, and would also sell it as a paid service. Although Elastic's product Elasticsearch has been listed on Amazon, Amazon still does its best. In less than a year, Amazon has made more money from things developed by Elastic than this startup, because it integrates more closely with other Amazon products and makes others use them more. Convenience. To that end, Elastic added advanced features last year while restricting the use of those features by companies like Amazon. But Amazon still replicates many of these features and offers them for free.
In September, Elastic launched a counterattack. It sued Amazon in federal court in California for infringing its own trademark because Amazon used to give its product the exact same name: Elasticsearch. The company said in a lawsuit that Amazon "misled consumers." Amazon has denied any fault. The case is still pending. Since Microsoft dominated the personal computer industry with Windows in the mid-1990s, no technology platform has instilled so much fear into competitors as Amazon has done with its cloud computing division. Although you may still be in the cloud of what cloud computing is, this industry has developed into one of the largest and most profitable businesses in the technology industry, which can provide enterprises with computing power and software. Amazon is the dominant supplier in this industry.
Amazon has been using its cloud computing unit (called Amazon Web Services or AWS) to replicate and integrate software created by other technology companies. Then build its own service advantage by making it more convenient to use, obscuring competitors' products, and reducing its own product prices through bundle discounts. These moves have sent customers to Amazon, and the original developers of the software may end up with nothing. Even so, smaller competitors say they have no choice but to work with Amazon. Considering the company's widespread influence among customers, startups often agree with the latter's restrictions on the former to promote their products and voluntarily share their customer and product information with the latter. In order to get the privilege of selling through AWS, the startup also needs to return part of the sales revenue to Amazon.
Some companies have given a name to what Amazon is doing: strip-mining software. By stealing the innovations of others, leveraging each other's engineers, and profiting from their creations, Amazon inhibits the development of potential competitors and forces them to readjust the way they do business. All of this has prompted a review of Amazon and whether it abuses market dominance and engages in anticompetitive behavior. The company's strategy has led several competitors to start discussing antitrust lawsuits against them. Regulators and legislators are studying their influence in the industry.
"Everyone fears that Amazon's ambitions are endless," said Matthew Prince, the CEO of AWS competitor CloudFlare, which protects websites from attacks. AWS is just one of the directions Amazon intends to dominate many industries in the United States. The company has transformed retail, logistics, book publishing, and Hollywood. However, the impact of what Amazon does through AWS may be greater. The company is undoubtedly the market leader in the huge shift to cloud computing, with three times the size of its closest competitor, Microsoft. Every day, when millions of people watch movies on Netflix or upload photos to Apple's iCloud (this service also runs on Amazon's machines), millions of people are already unwittingly engaging with AWS. Interaction.
Amazon CEO Jeff Bezos once called AWS an "unsolicited" idea. This service was born in the early 2000s. In order to launch new projects and features, retailers at the time needed to spend a lot of effort in assembling computer systems. Once it established its general-purpose computer infrastructure, Amazon realized that other companies needed similar capabilities. Now companies like Airbnb and General Electric actually rent computing from Amazon (also known as the "cloud" that uses it) instead of buying equipment to run the system themselves. Businesses can then store their information on Amazon's machines, extract data from it, and analyze it. For Amazon itself, the position of AWS has become crucial. With sales of $ 25 billion last year, this unit is Amazon's most profitable business.
Amazon said in a statement that it was "stupid and despicable" to describe it as open-pit mining software. It said it has made a significant contribution to the software industry and that its actions are in the best interests of its customers. Some tech companies say they have found more customers through AWS. Even some companies tangled with Amazon have grown. For example, Elastic went public last year and now has 1,600 employees. But in interviews with more than 40 current and former Amazon employees and their competitors, many said that the cost of Amazon's investment in AWS was invisible. They say it's hard to gauge how much of their business has been stolen by Amazon, or how the threat posed by Amazon has scared away potential investors. Many people asked for anonymity in order to speak, fearing that they would anger Amazon.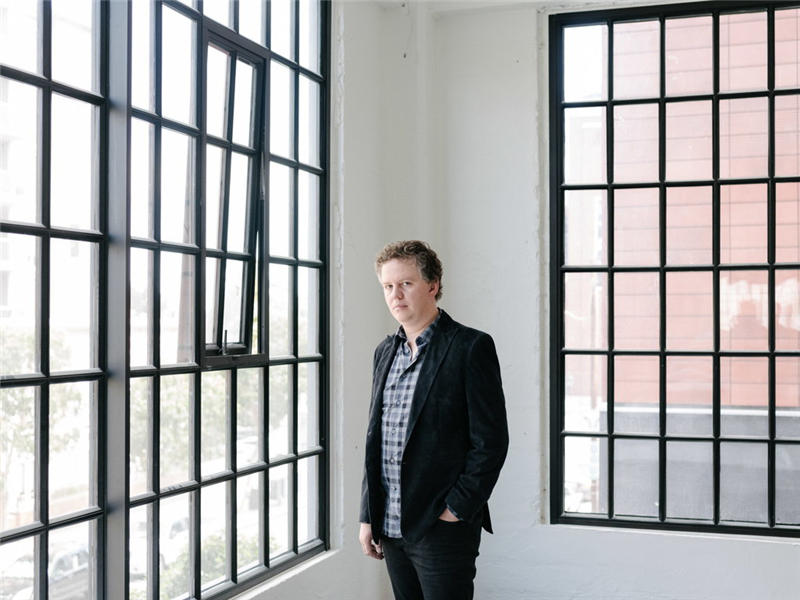 Four people familiar with the matter said that in February this year, seven software company CEOs held a meeting in Silicon Valley, where everyone discussed the issue of antitrust lawsuits against the giant. Their dissatisfaction echoed complaints from vendors using Amazon's shopping site: once Amazon became a direct competitor, it was no longer neutral. People familiar with the matter said that the reason these CEOs did not continue to take legal action was partly to worry that the process would take too long. Now regulators are reaching out to some of Amazon's software competitors. The House Judiciary Committee, which is investigating large tech companies, questioned some of AWS's practices in a letter this September. According to relevant officials, the FTC (United States Federal Trade Commission), which is also investigating Amazon, also questioned AWS competitors. Salil Deshpande, founder of venture capital firm Uncorrelated, says Amazon's approach to software startups is unsustainable. "It cuts off their money-making channels, it also forcibly seized control of the software and then attracted customers to use its own proprietary services," he said.
MariaDB CEO Michael Howard says AWS 'success is built on "open pit mining" of open source technologies. Ten years ago, when Amazon Web Services was just getting started, Amazon was struggling to make its profits sustainable. Startups then opened their arms to AWS. This allows them to save money because they no longer need to buy their own computing equipment, but only pay for what they use. Soon after, more and more companies flocked, and eventually Amazon's computing infrastructure ran more and more software. In 2009, Amazon set up a template to accelerate AWS growth. That year, AWS launched a service for managing databases, which are important software to help companies organize information. This database service from AWS was immediately welcomed by customers. But it does not run software developed by Amazon itself. Instead, the software came from a free sharing option (so-called open source). Open source software has few similarities in business. This is the equivalent of running a coffee shop that delivers coffee for free and hopes that everyone will spend some money on milk, sugar or pastries.
But open source is a tried-and-tested model developed by the software industry that can help quickly deliver technology to customers. The enthusiast community often comes up with sharable technology to make improvements and advertise its benefits. Open source companies generally make money by providing customer support later or by paying for plugins. In the beginning, technicians didn't pay much attention to what Amazon did with database software. Then in 2015, Amazon made another law, copying Elasticsearch and providing its own competitive services. This time, everyone noticed. Todd Persen said, "A company built a company around an open source product that everyone likes, and then suddenly a competitor just held their stuff to compete with them." To this end, he founded A software company that is not open source, so that Amazon "has no chance" to copy its work.
The open source software industry has repeatedly become the target of Amazon. When it copies and integrates software onto AWS, it doesn't require licenses and doesn't have to pay startups any fees for the work. This leaves many of these companies with few resources available because they can't suddenly start charging for free software. Some people changed their rules about software use, limiting Amazon and others who wanted to turn what they developed into paid services. Amazon has bypassed some of their rule changes. Last year, when Elastic, now moving to Silicon Valley, changed its software rules, Amazon said in a blog post that open source software companies attempted to "confuse water" by restricting access to certain users. Elastic CEO Shay Banon wrote at the time that Amazon had "covered up" its own behavior with "fake altruism." Elastic declined to allow Banon to be interviewed. Last year, MongoDB, a popular technology for organizing document data, announced that it would require any company managing its software as a web service to share its underlying technology for free. The move is widely seen as aimed at AWS because AWS does not publicly share its technology for creating new services.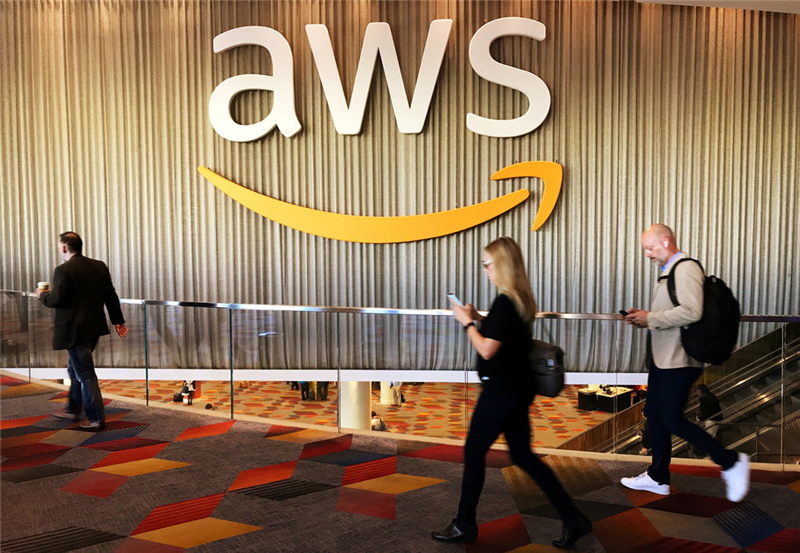 AWS soon introduced its own technology that looks the same as MongoDB's old software, so that it does not need to obey the new requirements of the latter. This experience is MongoDB CEO Dev Ittycheria's number one topic this year when attending the dinner with the heads of six other software companies. Their conversation took place at the home of a venture capitalist in Silicon Valley, and later the style of painting turned a bit fierce: Should you publicly accuse Amazon of monopolistic behavior? According to people familiar with the matter, during the banquet attended by the heads of software companies Confluent and Snowflake, some CEOs said they were facing an unbalanced competitive environment. No one appealed in the end. Open source company MariaDB CEO Michael Howard said, "The success of AWS is based on open-pit mining of open source technology. He estimates that Amazon's income from running MariaDB software is five times its entire business income.
AWS Vice President Andi Gutmans said that some companies want to be the "only" company to profit from open source projects. He said that Amazon "is committed to ensuring that open source projects remain truly open, and whether customers choose AWS or not, customers can choose how to use specific open source software." By 2012, when AWS held its first developer conference, Amazon did not Then there is the only big player in cloud computing. Microsoft and Google have also launched their own competing platforms. In response, Amazon introduced more software services that made AWS indispensable. Since then, Amazon has begun adding AWS services at an alarming rate, from 30 in 2014 to around 175 in December this year. It also has a built-in home advantage: simplicity and convenience. Customers can add new AWS services with one click and manage them with the same system. Newly added services will be counted into the same bill, and using non-Amazon services on AWS will be more complicated. Now when customers log in to AWS, they see a home page called the admin console. The center of the page lists about 150 services. All are AWS's own products.
If you enter "MongoDB", the search results will not extract information about the MongoDB service. Instead, it would recommend Amazon's "MongoDB-compatible" products. Even if customers choose a non-Amazon option, the company sometimes continues to market its products. When someone creates a new database, they see an ad about Amazon's own technology, Aurora. If they choose another product, Amazon will still highlight their options as "recommended." Gutmans said that AWS works closely with many companies to integrate their products "as seamlessly as possible." Amazon's AWS Developer Conference is now one of the world's largest technology events, attracting thousands of people to Las Vegas every year.
The focus of the conference was on the new services Jassy demonstrated during his presentation. Since new features introduced by AWS often cause trouble for some startups, this speech has earned the nickname "red wedding", and those familiar with "Game of Thrones" know that it was a bloody incident.
Duckbill Group's Corey Quinn said, "No one knows who will be killed next." He usually helps businesses manage AWS bills and runs a mailing list called "Last Week in A.W.S.". At last year's conference, Amazon introduced a new tool-Amazon CloudWatch Logs Insights-to help customers analyze information about their services. Daniel Vassallo, a former AWS software engineer who helped develop the product, said that AWS executives want to enter the market, but worry that it will make people think that Amazon is eyeing Splunk. The latter provides similar tools and is also one of the gold owners of AWS. AWS Vassallo said that so Amazon previewed its new product to Splunk before the meeting and agreed not to release the product during Jassy's presentation. Vassallo, who left Amazon in February this year, said: "Splunk they don't look very happy. But we continue to work on it." Splunk said it had a "strong partnership" with AWS and declined to comment further.
Amazon has also made rules for its developer conference. Companies that paid tens or hundreds of thousands of dollars for their booths said they had to submit their banner ads, brochures and press releases to Amazon for review and approval. According to an AWS document published in August explaining the marketing guidelines of the companies it works with, Amazon bans the use of certain words or phrases, such as not being "multi-cloud", which means supporting two or more cloud platforms. An Amazon spokesman said the practice has stopped. The guidelines also require that companies claim to be "best," "first," "only," "leader," or whatever, unless proven to be not by independent research.
Saket Saurabh, CEO of startup Nexla, said he has reservations about working with Amazon. Redis Labs, founded in Tel Aviv, Israel in 2011, is dedicated to the management of the free software Redis. You can use this software to quickly organize and update data. Amazon soon offered a similar paid service. Although this created a strong competitor for Redis Labs, Amazon's move in turn validated Redis technology. Since then, the startup has raised $ 150 million in funding, which fully illustrates the relationship between many software companies and Amazon that "I can't live with you but can't live without you." According to estimates by former employees of Redis Labs, Amazon generates $ 1 billion in revenue each year through Redis technology, which is at least 10 times the revenue of Redis Labs. They said that Amazon is also trying to rob its employees and use high discounts to pry into the corner of Redis Labs.
AWS offers discounts to customers who promise to spend at least a certain amount, but the money spent on AWS 'own services and competitors' services is not treated the same. Up to 50 cents off the $ 1 purchase of external services. According to AWS customers, the discount does not apply to non-Amazon products. And if customers still choose Redis Labs through AWS, Redis Labs must return 15% of their revenue to Amazon. The former employee said that Amazon's attempt to hire Redis Labs employees became so aggressive that the latter's executives deleted some online resumes of their own technicians. A Redis Labs spokesman said the startup didn't remember it. Former employees say that some Redis Labs executives have considered antitrust lawsuits against Amazon this year. Others are hesitant because 80% of the startup's revenue comes from AWS customers. Leena Joshi, former vice president of marketing at Redis Labs, said: "This is a love-hate relationship. On the one hand, most of our customer business runs on AWS, so it is in our interest to integrate tightly with them. At the same time, we know They are stealing our business. "
Redis Labs declined to comment on its own revenue or AWS actions. It said Amazon provided "important services." Not every company views AWS as a threat. Ali Ghodsi is the CEO of Databricks, a startup that analyzes data using artificial intelligence. He said AWS salespeople have improved their company's product sales. "I don't see them using ghost tricks to stop us," he said. However, Saket Saurabh, CEO of Nexla, a California startup with 14 employees, said he has reservations about Amazon. In August of this year, Amazon began offering data processing and monitoring services that compete with Nexla. Investors warned him not to share too much information with the giant. But Saket Saurabh said he had signed a cooperation agreement with Amazon this September. why? Because Amazon's huge sales team allows his data processing and monitoring services to reach a wide audience. "What choices can we have?" He said.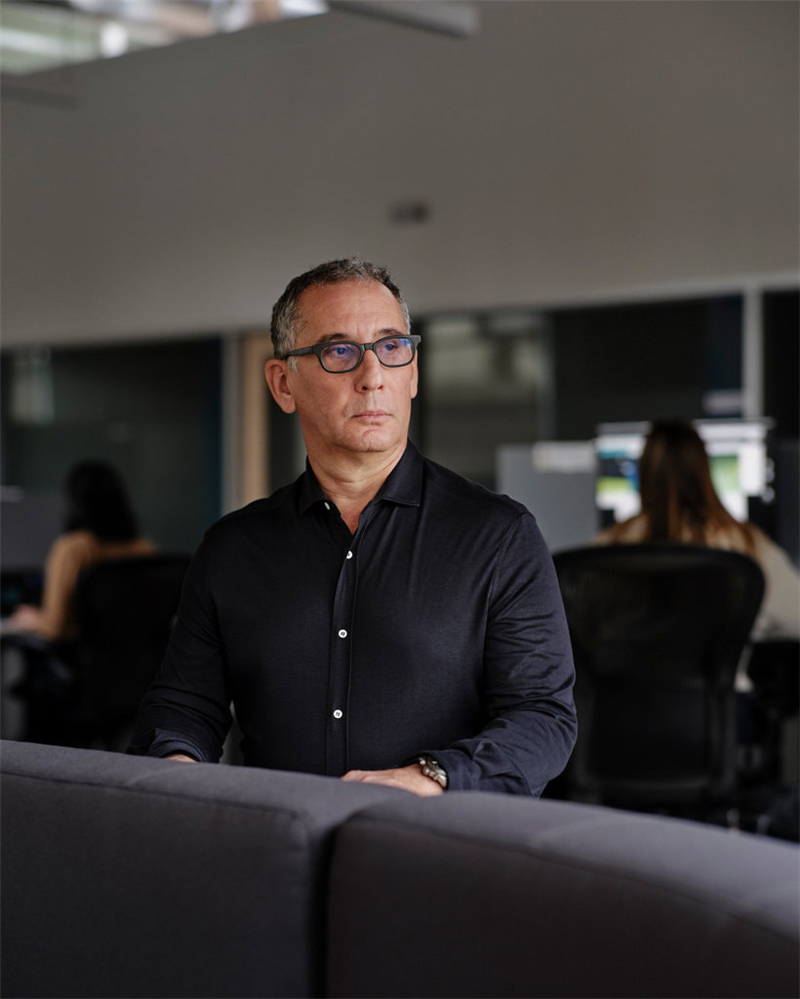 amazon
amazon prime
amazon smile
amazon.com
amazon
amazon
amazon
amazon
amazon
amazon
amazon music
smile amazon
amazon prime
amazon prime
amazon prime
amazon video
nude photography
amazonsmile
amazon seller central
amazon prime login
amazon books
amzon
www.amazon.com/mytv
kindle
amazon customer service
amazon usa
amazon prime movies
amazon photos
prime
animal crossing new horizons
amazon login
prime now
amazon chat
aws
amazon fresh
prime video
amazon smile
amazon prime now
amazon seller
amazom
amaon
amazon prime music
amazonprime
smile.amazon
twitch prime
gaming chair
ashley furniture
amazon orders
amazon warehouse
n95 mask
www.amazon.com
amazon flex
blacked
kindle unlimited
thinkgeek
amazon customer service chat
amaozn
amazon fire stick
ashley furniture
amazon associates
naked women
amazon affiliate
amazon black friday
amazon now
amazon kindle
alexa
amozon
instant pot
kdp
amazon tracking
seller central
amaz
naked women
contact amazon
a
smile
smile amazon
amazon drive
gaming chair
amazon gift card
amazon.com/mytv
fitbit charge 3
amazon credit card
amazon hub
amazon smile login
persona 5 royal
amazon movies
amazon gift card balance
baby yoda
amazon baby registry
aws console
amazon prime video
amazon business
amazon prime tv
firestick
amazone
smile.amazon.com
merch by amazon
amazon kdp
amazin
lol dolls
amazon prime video login
think geek
amazon credit card
knives out
amazon live chat
prime music
amaxon
amao
amazon returns
aws certification
rockauto
amazon.com mytv
amazon trade in
eric ciaramella
naked women
timer
amazon,com
amazon alexa
amazon prime student
powerbeats pro
amamzon
kindle direct publishing
asus rog phone 2
n95 masks
fba calculator
better call saul season 5
amazon prime videos
amazon smile prime
amazon return policy
amazonsmile
naked girl
pixel 4
rick and morty season 4
amazon web services
amazon pay
amazon app store
hdmi splitter
www.amazon
prime movies
amazon shopping
amazon seller account
amazon store card
killing eve season 3
amazon account
n95 mask amazon
amazon video prime
amazon/mytv
amazon merch
amazon tv
amazon.com/code
amazon sign in
lysol spray
amazon fba
amazon pantry
amazon echo
cancel amazon prime
barkskins
amazon music unlimited
amazn
amazon best sellers
amazon smiles
echo dot
www.amazon.com/mytv login
amazon student prime
amazon'
amazon support
mazon
micro sd card
kindle for pc
amazon cyber monday 2019
com
primenow
amazon seller central login
amazon..com
amazon smile
amazon author central
amazon customer service number
weighted blanket
amazon store card
jojo rabbit
electric scooter
amazon contact
air fryer
anazon
amazon.com/my tv
amazon prime
fire stick
eric ciaramella
kindle paperwhite
switch pro controller
timer
nintendo switch pro controller
little fires everywhere
amazon rentals
nintendo switch amazon
fire tv
amazoncom
amazon .com
hdmi cable
amazo
seller central amazon
smileamazon
puzzles
amazon aws
amazon instant video
amazon jp
my amazon account
cards against humanity
monitor
ninja blender
amazon go
amazon registry
orders
amazon payments
white fragility
prime student
ebay usa
poster
laptop
airsoft guns
amazon vendor central
pixel 4
amazon affiliate program
amazon contact us
floating shelves
giantess vore
amazon store card
n95
razer phone 2
cast iron skillet
www.amazon.com/mytv verification
stickers
razer phone
amazon mytv
amazon grocery
amazonm
amazon coupons
treadmill
amazon locker
amazon prime movies free
ps4 controller
www.amazon
sex games
amazon wish list
nitrile gloves
amazon music prime
kindle fire
amazon com
animal crossing new horizon
amazon customer support
last of us 2
goxlr
sell on amazon
amazon promo code
amazon store card login
mp3 player
toilet paper online
hot sex
amazon fire tablet
black friday deals
amam
house of leaves
frozen 2
resistance bands
the hate u give
144hz monitor
amazon us
amazon kindle books
how much is amazon prime
ethernet cable
gloomhaven
amazon prime credit card
amazon credit card login
ring doorbell 2
amazon fire tv
note 10
amazon grocery delivery
rtx 2080
fitbit
amazon synchrony
amazon marketplace
amazon whole foods
nintendo switch
external hard drive
portable air conditioner
hand sanitizer
us map
us map
us map
us map
amazon audible
amazon cloud
aws login
rog phone 2
animal crossing switch
adjustable dumbbells
jojo rabbit
computer speakers
amazon logistics
amazon prints
it
echo show
amazon prime day
usb hub
espresso machine
amazon cyber monday
amazon household
amazon streaming
last refuge
the alchemist
sex games
how to sell on amazon
amazon.
amazon s3
pocket pussy
xbox one x
prime photos
twitch prime loot
xbox one controller
amazon food delivery
rds
amazon prime photos
n95 face mask
backpacks
amazon hbo
ninja air fryer
ff7 remake
google pixel 4
respirator mask
amazon.xom
swimsuit bottom
alexa skills
prime tv
tires
амазон
amazon videos
amazon prime streaming
aamzon
the grand tour
kindle app for pc
better call saul season 5
kindle app
tarot cards
amazon prime login
amazon my account
amazon prime customer service
frozen 2
smart watch
kindle books
@amazon
galaxy tab s6
record player
record player
disinfectant wipes
gaming chairs
gaming chairs
amazon help
galaxy s10
bicycle
amazon prime.com
flesh light
amazon store card login
animal crossing
surface pro 6
nioh 2
office chair
ama
rick and morty season 4
amazon credit card login
amazon business account
amazonseller
amazon prime smile
sex toys
crocs
power season 6
amazon prime membership
fleshlight
amizon
amaazon
coffee
diffuser
pepper spray
liz crokin
jack ryan season 2
prime amazon
vinland saga
gamecube controller
amazon books
lysol disinfectant spray, crisp linen, 19oz
prime video movies
amazon prime cost
smile.amazon.com instead
project blue beam
amazon.com/redeem
amazon deals
ahegao hoodie
amazon wedding registry
amazon warehouse deals
ben shapiro
check amazon gift card balance
amazon kindle unlimited
ps4 slim
watchseries
amazon ebooks
sex dolls
jewelry box
amazonmusic
amazon prime sign in
ghost of tsushima
impractical jokers movie
synchrony amazon
projector
board games
amazon echo dot
amazpn
displayport to hdmi
amazon photo
rock auto
amazon my orders
iphone xr case
xbox one x
amazon black friday ad 2019
ring fit adventure
amazon fire
amazon chat support
pay amazon store card
amazon. com
cr2032 battery
amazon customer service email
exercise bike
amazonfresh
lambda
amazon handmade
amazon.con
gaming computer
electric kettle
3d printer
go the fuck to sleep
amazon prime free trial
rowing machine
clorox disinfecting wipes bleach free cleaning wipes
el.ladies
amazon\'
moto g7
tushy
micro bikini
fire tv stick
where the crawdads sing
bluetooth speaker
desktop computer
rx 570
amazon music app
rick and morty season 3
amazon fire tablet
audible amazon
humidifier
amazon nintendo switch
baby yoda
amazon music
amazon music
amazon music
amazon music
amazon music
amazon music
bidet
bluetooth transmitter
smile amazon prime
selling on amazon
ps5
once upon a time in hollywood
amazong
amazon credit card login
kdp amazon
inflatable hot tub
inflatable hot tub
sex swing
onahole
razer
smile.amazon
futa on male
mre
htc vive
weathertech
usb c to hdmi
amazon]
ryzen 5 3600
sellercentral
led light strips
pizza stone
kalimba
amazon a to z
note 10
www.ama
amazonn
aamazon
amazon first reads
amazon flex app
amzaon
alexa app for pc
2070 super
amazon store card login
animal crossing: new horizons
beard trimmer
iphone 8
massage gun
outlander season 4
portable ac
aazon
surface laptop 2
food dehydrator
lr44 battery
amazon.com
amazon.com
amazon.com
amazon.com
amazon.com
amazon.com
amazon.com
amazon.com
amazon.com
amazon.com
amazon prime card
watch
amazon support chat
rubbing alcohol
n95 masks for sale
amazon baby registry search
amazon fba calculator
kindle
amazon phone number
code vein
laptop stand
2080 ti
amzon prime
tv
micro sd card
amazon prime trial
amazon giveaway
pasta maker
amazon subscriptions
laser tag
best air fryer
the book thief
amazon student
aws educate
amazon synchrony
vector robot
earrings
firefly guitars
blink
hdmi to displayport
amazon credit builder
prime reading
wireless mouse
rtx 2080 ti
joshua 1:9
canon m50
amazon music download
microsoft surface pro 6
outlander season 5
fuq
amazon whole foods delivery
amazon return
made in abyss
tablet
amazoin
queen bed frame
dutch oven
keurig
charlotte\'s web
midnight sun
author central
amazzon
mattress topper
purple mattress
pull up bar
144hz monitor
ring light
game of thrones season 8
3900x
where the red fern grows
my amazon
n100 mask
ps4 pro
m.2 ssd
galaxy s9
where the wild things are
polaroid camera
echo auto
amazon key
sonic movie
keurig 2.0
samsung galaxy s8+ cases
cheap gaming pc
sex doll
blackout curtains
flash drive
aneros
wifi extender
epoxy resin
epoxy resin
goxlr
gaming desk
gaming desk
bar stools
makeup vanity
vhs player
amazoon
autumn falls
amazon.com prime
hammock
amaozon
amateur cool
amazon online chat
rtx 2080 super
amazonvideo
sex machine
the ballad of songbirds and snakes
led strip lights
led strip lights
p100 mask
amazon freetime
wwg1wga
wireless headphones
prime day
amazon firestick
metro pcs
dehumidifier
amazon prime rewards visa signature card
jack ryan season 2
weight set
amazon appstore
amason
body pillow
hot wheels
posture corrector
amazon credit card login
modern family
amazon music login
gps tracker
drawing tablet
blue light glasses
razer
amazon outlet
baby yoda
prime video login
l shaped desk
prime pantry
gaming computer
midsommar
scrabble
electric bike
merch
hisense h9f
tapestry
gtx 1080
amazon music hd
rtx 2070
westworld season 3
wireless charger
wireless earbuds
samsung galaxy s10
iphone 8
aws lambda
sony wf-1000xm3
amazon.com login
the handmaid\'s tale
sunglasses
fba revenue calculator
otamatone
the nightingale
amazon lightning deals
note 9
tablets
mouse pad
differin gel
kindle online
fire emblem three houses
amazon usa
surface pro 7
amazone prime
amazon relay
american flag
shark iq robot
sallys
posca pens
amazon store card login
graphics card
bluetooth adapter
papasan chair
amazon renewed
crackle
dehydrator
slow cooker
amazon echo show
thug kitchen
modern love
virgin killer sweater
2tb ssd
amazon prime books
laptop backpack
amazon digital credit
sd card reader
face masks
cyber monday 2019 amazon
amazon gift cards
kindle store
succulents
gps tracker
apple airpods
vacuum
tv
roku ultra
moto g6
amazon alexa login
ecs
amazon de
sex toys for men
amazon cloud drive
amazon fire stick 4k
call amazon
firefly guitar
dunkaroos
amazon book rental
sd card
the boys
copper fit gloves
amazon prime video sign in
watch series
all the light we cannot see
vga to hdmi
vga to hdmi
banana fish
amazion
n95 mask for sale
once upon a time in hollywood
amazon contact number
amazon textbook rental
vcr player
ford vs ferrari
power bank
bad boys for life
portable washer and dryer
48 laws of power
bento box
air fryers
weathering with you
ortho home defense
a'
shadow box
vacuum sealer
printer
amazon black friday deals
alexa amazon
rtx 2060
moon lamp
siberian mouse
synchrony amazon
amazon same day delivery
weighted blanket amazon
fitbit alta hr
naked woman
picture frames
amazon.com books
missing 411
gaming mouse
drone
drone
amazon video
amazon video
amazon video
amazon video
amazon video
amazon video
samsung galaxy s9 plus
sex game
tortilla press
tortilla press
amazon prime movie
alexa app
stickers
sony wh-1000xm3
john wick 3
aloe vera gel
aws amazon
240hz monitor
240hz monitor
amazonbasics
keto diet pills
kindle publishing
just mercy
zeph daniel
mercurochrome
kettlebell
instapot
iphone 11 case
aws console login
club penguin
fitbit inspire hr
hamilton beach flexbrew
mini fridge
vibrators
amazon store
power air fryer
gaming monitor
dual monitor stand
router
label maker
label maker
chicken coop
anne pro 2
amazon.mytv
www.amazon.com/mytv registration
pocket staff
the art of racing in the rain
surge protector
black friday 2019
fba calc
wwg1wga
prime video amazon
n95 respirator
headset
monitor stand
microwave
ahegao
3950x
gtx 1070
cr2032
reusable produce bags
iphone se case
amazon wishlist
vibrator
dog dna test
amazon services
carnival row
folders
amazon prime for students
bandana
black mask
gamecube controller
bidet
amazon groceries
kindle daily deal
sodastream
amazon store card payment
amazon mp3
amazon help chat
iphone 7 cases
logitech c920
modern family
amazon publishing
hdmi switch
docsis 3.1 modem
the body keeps the score
ninja foodi grill
mothers day gifts
usa map
usa map
usa map
xenoblade chronicles definitive edition
kindle download
toilet paper online in stock
happy planner
airfryer
sonic the hedgehog
psp games
ann coulter
amazon.comcom/mytv
amazon prime store card
watch amazon prime
anmazon
et
i7 9700k
smile amazon.com
amazon hub locker
adult coloring books
amazon redeem
hdmi to vga
rtx 2080
sewing machine
soda stream
amazon card
hoverboard
amazon coins
the name of the wind
polaroid camera
manga
three body problem
robox
foam roller
what is aws
gps tracker for car
charlie brown thanksgiving
luggage
gtx 1060
amazon customer service phone number
solo leveling
dash cam
track amazon package
beyblade burst turbo
the handmaid\'s tale
lap desk
redeem amazon gift card
aloha tubes
backup camera
amazon laptops
bigtits
computer monitor
sticker maker
amazon assistant
fairy lights
google pixel 3a xl
vinyl records
tobacco pipes
amazob
amazon com/mytv
gas mask
electrostatic sprayer
firefly
usb to hdmi
electric razor
amazon kindle reader
shoe goo
amazon shoes
cross handle bathroom faucet
bluetooth speakers
amazaon
exercise bands
magic shaving powder
canon g7x
where the crawdads sing
moto g7 power
www,amazon.com
caps
amazon prime cancel
alexa
amazon price match
amazon prime reading
warframe twitch prime
the fountainhead
washi tape
fixd
backpack
amazon prime movies
power strip
stun gun
amazon fr
joann fabrics
murphy bed
it chapter 2
nixie tube clock
pokemon platinum
keyboard
lysol laundry sanitizer
firestick
hdmi to dvi
amazon business prime
shea butter
liquid smoke
air hockey table
seller central login
the brothers karamazov
red rising
united states map
united states map
nintendo switch charger
bluetooth receiver
iphone xr price
night vision goggles
ps4 amazon
betrayal at house on the hill
car accessories
kdp select
arris sb8200
bio complete 3
hoodies
synchrony bank amazon
shower caddy
amazon deal of the day
philippians 4:13
embroidery machine
siddhartha
kingdom hearts all in one
dvi cable
david icke
cock cage
origami paper
n99 mask
bread machine
amozon prime
laptops
amazon underground
spy camera
gtx 1060 6gb
charlotte's web
n95 mask for sale
amzn mktp us
amazon seller login
heartland season 12


所有评论仅代表网友意见
---