www.risensor.com/传感器 数聚梨Java建站服务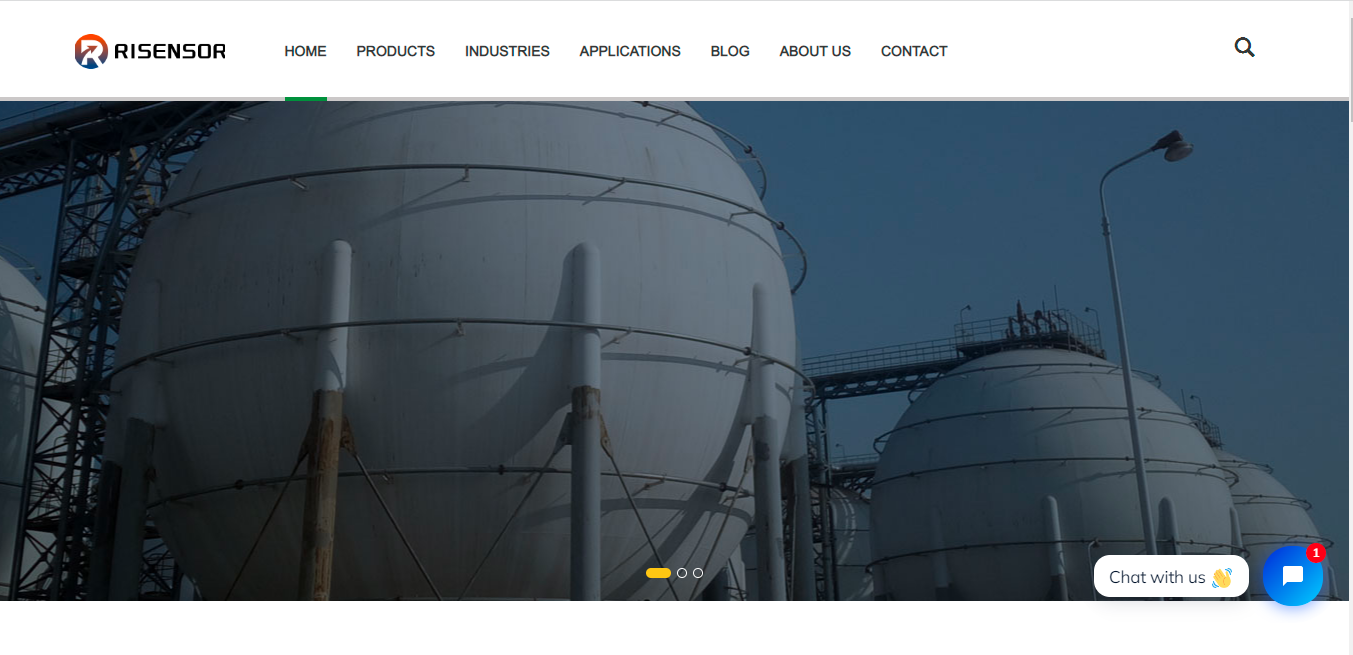 The radar transmits electromagnetic waves through the antenna, the transmitted waves are reflected on the surface of the measured medium, and the reflected echo signal is still received by the antenna. Because electromagnetic waves travel at a speed equal to the speed of light, the time from emission to reception is almost instantaneous. Each point in the transmitted and reflected beams is collected by ultrasonic sampling. The microprocessor of the radar control system accurately calculates the time difference between the transmitted wave and the received wave by calculating the average value, and then calculates the air height distance from the radar zero point to the medium through the calculation of the internal software, so as to realize the continuous measurement of the medium liquid level.
Radar products (also known as millimeter-wave radar) use the millimeter-wave band with a higher frequency than Ku-band radar, and can be used for long-distance target detection, strong smoke and dust environments, long-distance imaging, multispectral imaging, etc. There are important applications, which can detect smaller targets than microwave radar, achieve more precise positioning, higher resolution, and stronger confidentiality.
What is a millimeter wave electromagnetic wave: The electromagnetic wave in the frequency domain of 30-300GHz (wavelength is 1~10mm) is usually called millimeter wave. It lies in the wavelength range where microwave and far-infrared waves overlap, so it has the properties of both waves. . Radar products in the 76-81GHz frequency band have the following characteristics:
Excellent transient performance: The pulse width of electromagnetic pulse in this frequency band can reach sub-picosecond (ps) level, which can be used for time-resolved research and molecular structure measurement of various materials; it can effectively suppress the interference of far-red background noise.
Low energy: The energy of millimeter-wave photons is only a few millielectron volts, and the phenomenon of X-ray ionization and destruction of the substance to be tested will not occur, and it is not easy to destroy the substance to be tested.
Strong penetrating power: It has strong penetrating power to non-polar substances. Many non-metallic and non-polar materials absorb less radiation in this band and can therefore be used to detect the internal structure of the material. For example, ceramics/cardboard/plastic products/foam are transparent to electromagnetic radiation in this band, and can also be used for security monitoring at airports/stations, such as machinery/explosives and drug detection, or for circuit board welding detection.
Easily absorbed by polar molecules: This band has less scattering in non-homogeneous materials, allowing detection and measurement of water vapor content. It is also possible to study the composition of substances or perform quality control by analyzing their characteristic spectra.
数聚梨作为跨境电商提供营销与技术的专业行业领跑公司,通过JAVA建站能够达到:
降低网站运营成本,运营智能化
深度运营分析工具,精准营销
海外搜索引擎大数据支持,增加网站收录和排名,并具有以下功能:
网址带关键词(URL自定义)
Sitemap
Robots
https证书
http域名路径301重定向
404页面
面包屑导航
图片ALT标签
tag标签
H1标签
全局seo设置
TDK设置
PDF上传
询盘
询盘自动转发邮件通知
社交属性
facebook点赞
社交分享
结构化数据
谷歌五星评价(自定义投票数量)
webmaster站长工具添加
admin账号管理(可以创建删除子管理员)
行业:传感器
数聚梨Java建站服务
优化时间:2022年4月上线