Zhantai glasses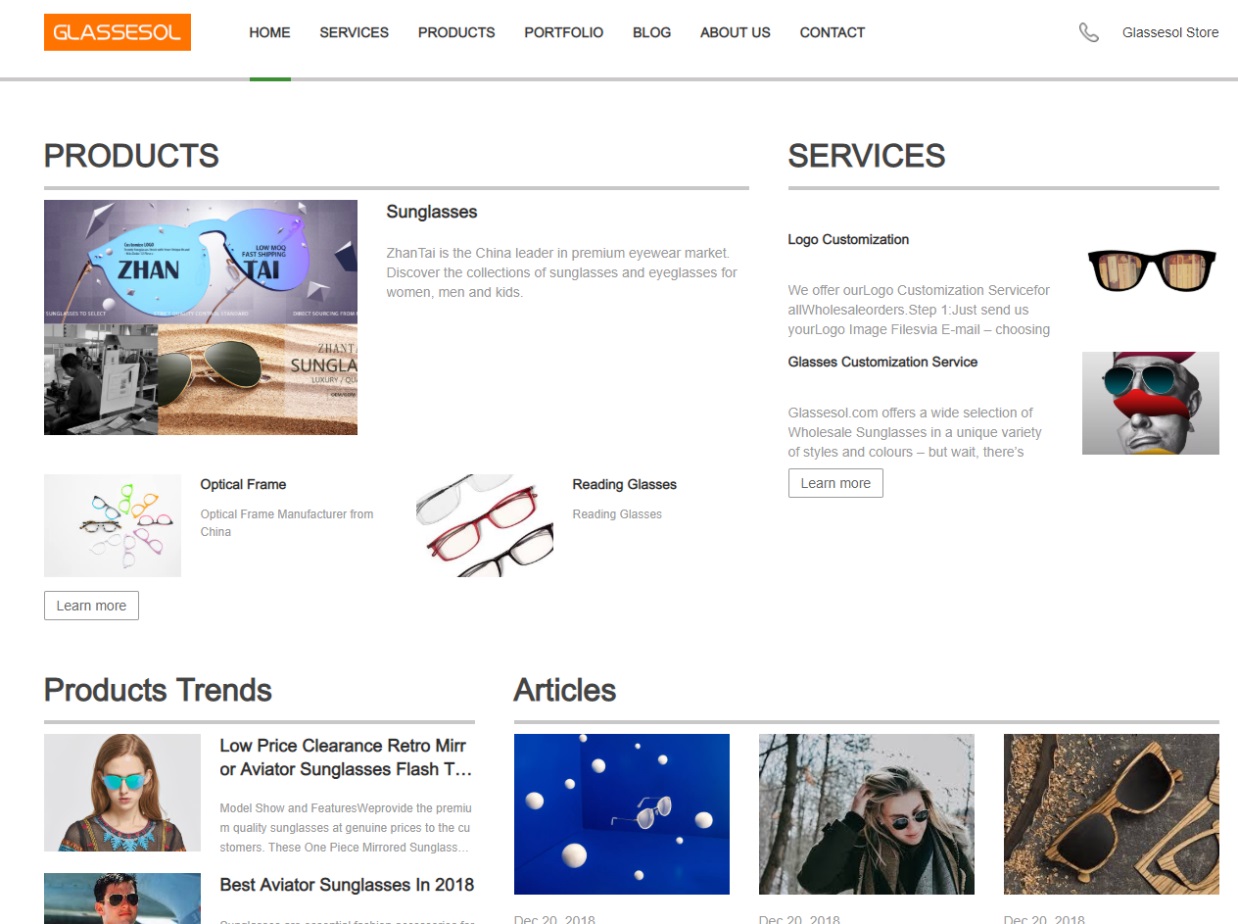 Zhejiang Zhantai Investment Co., Ltd, China, china sunglasses manufacturer
"Glassesol.com" is the China leader in premium eyewear market. Discover the collections of sunglasses and eyeglasses for women, men and kids.
We have customized services for the following famous brands: UNIQLO, Go eyewear group, Speedo, Mercedes-Benz, Safilo, Gu, MUJI, D.Frankin, QUAY AUSTRALIA
Zhejiang Zhantai Investment Co., Ltd (former Wenzhou Zhantai Glasses Co., Ltd) is headquartered in Wenzhou, the southeastern part of Zhejiang Province. Zhantai is founded in 1990. Under the company mission of creating value for all the customers, the basis of insisting on international trade, the leading projects of eyeglasses manufacturing, brand management, cross-border electric business, Zhantai establish a new pattern with the support of overseas investment, international trade, international e-commerce, manufacturing, domestic investment.