星星车帮 Car help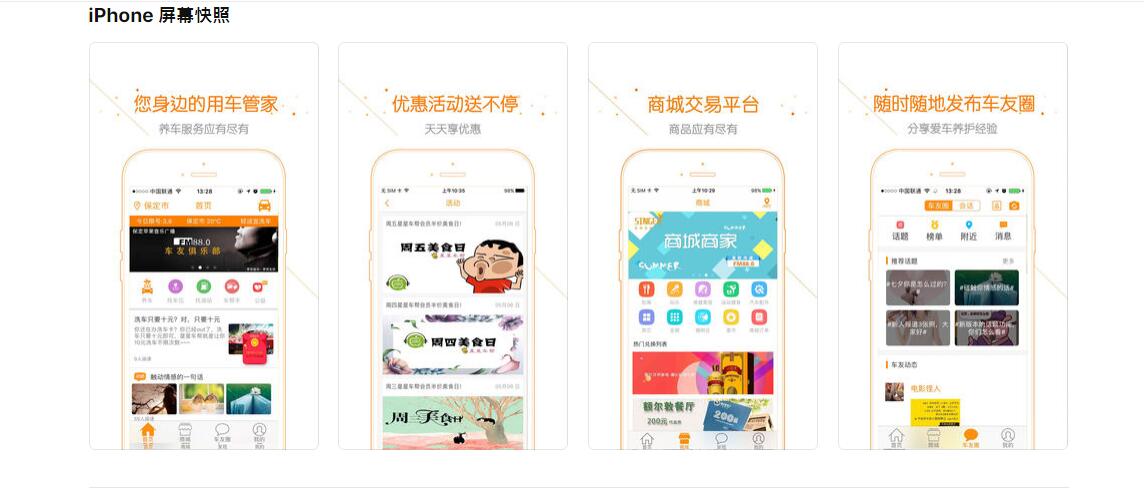 Car help - car maintenance session of the new star, is committed to providing owners with convenient car repair, car maintenance, car services, enrich your car life.
Car help you enjoy the benefits every day, car wash, beauty, maintenance, auto insurance, moving cars and other services everything, you can share your car experience anytime, anywhere, car tips and show your car life, riders Circle To provide a communication platform for car owners.
Baoding and Yueyang are currently supported, and other cities are about to open. Cooperative businessmen have a professional auto parts, auto mechanics, to provide professional services to your car.
Industry: Mobile Apps
Country: China
Tools Used:
Tomcat Cluster, Memcache, High-Performance Http Accelerator, Varnish LVS Load Banlancing Cluster,RabbitMQ Cluster, MQTT Cluster,Android App, IOS App, Android Studio, Xcode,Windows, Linux, Mac,HTML5.
iOS
https://itunes.apple.com/cn/app/%E6%98%9F%E6%98%9F%E8%BD%A6%E5%B8%AE/id1095922821?mt=8