bumGenius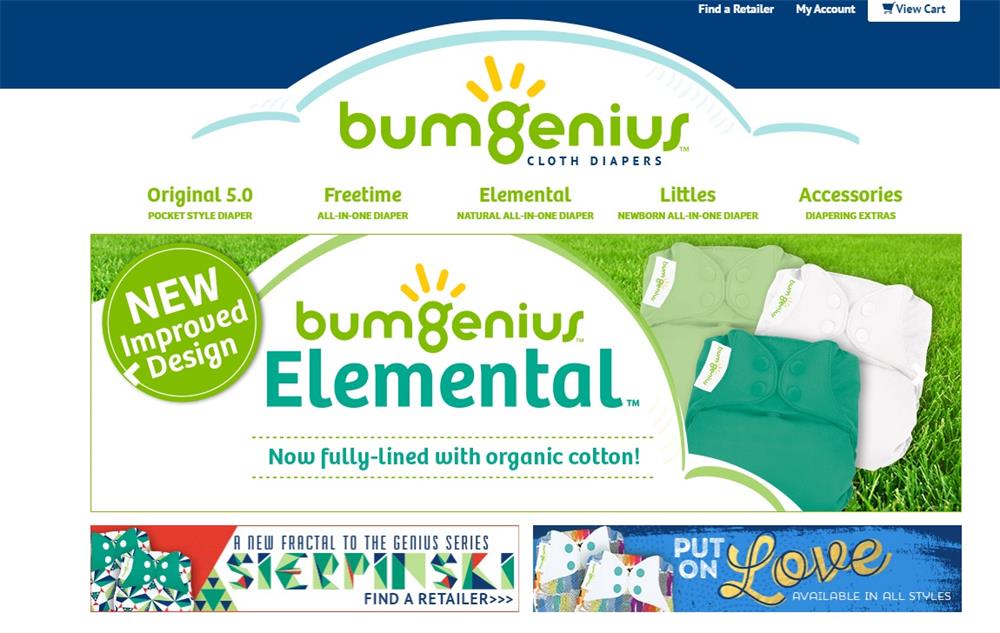 bumGeniou, an American cloth diaper brand, is well known as washable diaper in the Americas, Africa, Europe and Asia and was called the "Rolls Royce of Diapers" by Australian media.
Tunmiao Mall is a Chinese retailer that has been working on popularizing bumGenious in China market. In 2011, Joseph Wang, the founder of Tabpear, also the owner of Tunmiao Mall (Tunmiao.com), formally named bumGenious "帮基尼" in Chinese and began to promote it online.
On June, 2012, bumGenius cloth diapers officially went on sale in Tumiao Mall and in less than half year, Tunmiao Mall became the sales champion as imported cloth diaper/washable diaper seller on Taobao. Tunmiao Mall keeps the champion title, reaches annual sales of over $154,000 with quite little advertising spending and brings positive word-of-mouth buzz for bumGenious.