YourMechanic 国外汽车维修工平台,汽车维修费用降低30%到50% 国外互联网it项目 国外有趣的app
YourMechanic
Imagine when you have a car problem, a top rated mechanic comes to your home or office, fixes your car, and it costs you 30-50% less than shops and dealers. Sounds crazy, right? We are making that happen. We are disrupting the car repair market by creating a marketplace for top mechanics (peer to peer disruption of a large antiquated market).
Customer Stories:
https://www.yourmechanic.com
At YourMechanic, we have a vision that car repair should be as easy as buying a book on Amazon. We believe that life is too short to spend at the waiting room of an auto shop. We believe that people deserve a car repair experience that is hassle-free and totally transparent. At YourMechanic, we are making this happen. With a few clicks on our App or website, a highly trained mechanic comes to your home or office to fix your car. Welcome to Car Repair 2.0!
你的汽修工
想象一下当你有汽车问题的时候,一个顶尖的机械师来到你的家里或办公室,修理你的车,而且比商店和经销商减少30-50%的费用。 听起来很疯狂,对吧? 我们正在使它发生。 我们正在通过创建一个顶尖机修工平台(同行中断大型过时的市场)来革新汽车修理市场。
客户案例:
https://www.yourmechanic.com
在YourMechanic,我们有一个愿景,汽车修理应该像在Amazon亚马逊上购买一本书一样简单。 我们相信,生活太短,无法在汽车店的候车室度过。 我们相信,人们应该享有无障碍,完全透明的汽车修理体验。 在YourMechanic,我们正在使这种事情发生。 在我们的应用程序或网站上点击几下,一位训练有素的技工来到你的家里或办公室修理你的车。 欢迎来到汽车维修2.0!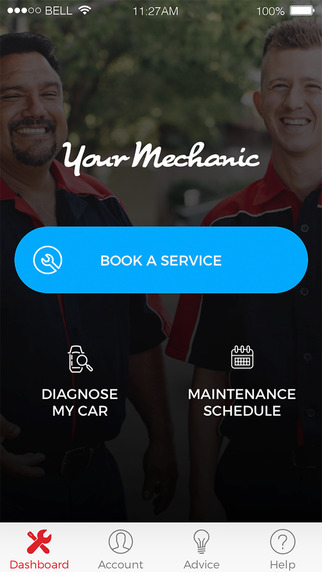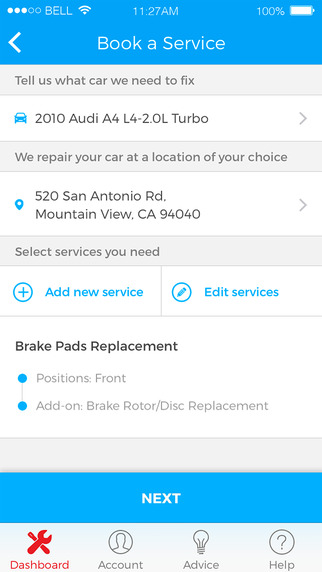 创始人团队:Adam Bastein Strategy & Operations at YourMechanic.com. Extensive experience as an in-house and external management consultant. Jameson Carr Jameson Carr YourMechanic General Manager, Former Instacart Operations Manager Sid Gupta Sid Gupta Full Stack and Android Engineer Maddy Martin Maddy Martin Industrious, creative, and precise. I do content development, marketing, and partnerships. Katrina Durant Katrina Durant Worked at @Datanyze, @YourMechanic Musawir Shah Musawir Shah PhD Comp Sci (real-time rendering, GPU). VP of Engr at @YourMechanic, was Sr. Software Engr at @Nvidia : DirectX 1x Core Dev., Tegra web rendering tech.
投资机构:Lerer Hippeau Ventures Invested in @ClassDojo @Soylent @Poptip @Venmo and 122 more Verizon Ventures Verizon Ventures Invested in @Skyfire @YourMechanic @Kiip @CardStar and 39 more SV Angel SV Angel Invested in @Wit.ai @Days by Wander @Shop Hers @Typekit and 504 more DFJ DFJ Invested in @Retrofit @Reflect @Admob @Yammer and 181 more London Bridge Ventures London Bridge Ventures Invested in @YourMechanic @Beep Networks @Mainframe @Vastrm and 2 more Promus Ventures Promus Ventures Invested in @Solve Media @Storify @Airware @Opencare and 36 more