May 30, 2018
Viewed: 485
Tags:
进出口
app开发
外贸独立站
No. 1 shopShanghai Yishiduo E-commerce Co., Ltd.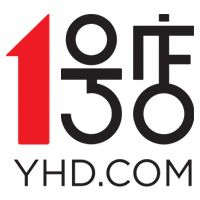 No. 1 shop
The No. 1 store, an e-commerce website, was launched on July 11, 2008, which pioneered the "online supermarket" of the Chinese e-commerce industry. The company has independently developed several sets of e-commerce management systems with international advanced level and has a number of patents and software copyrights. It has invested heavily in system platforms, procurement, warehousing, distribution, and customer relationship management to create its own core competitiveness. To ensure that high-quality goods can be distributed at low cost, quickly and efficiently, allowing customers to fully enjoy the new lifestyle and affordable and convenient shopping.
Company name Shanghai Yishiduo E-commerce Co., Ltd. Foreign name Shanghai Yi is an an Agel Ecommerce Ltd Headquarters Location Shanghai Established March 14, 2008 Business Scope E-commerce company nature limited liability company (domestic joint venture) Company slogan is only better Life Annual Sales of 11.54 Billion (2013) Number of Employees About 5,000 Chairman Yu Gang Corporate Honor Yao Chen, the spokesperson for the most growth emerging company in 2011, has 57 million registered users (2013) http://www.yhd.com/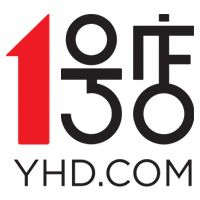 Website background editing
The No. 1 store is the first online supermarket in China [1] , and was jointly established by the former top 500 Dell executives Yu Gang and Liu Junling in Shanghai Zhangjiang Hi-Tech Park.
Prior to joining Dell, Yu Gang served as vice president of Amazon's global supply chain, where he transformed Amazon's supply chain and achieved great success; at Dell, he was responsible for $18 billion in procurement.[2] Liu Junling was selected as the top 10 financial figures of China's IT industry in 2005 and the top 10 news figures in the computer world in 2006 [3]. The two of them lead the team and can complement each other, and they hold the same values ??- to bring value to customers.
In July 2008, the website of No. 1 Store was formally launched. Since its inception, No. 1 stores have continued to maintain a high-speed growth momentum, achieving sales of 11.54 billion yuan in 2013. No. 1 shop has become China's largest B2C food e-commerce.
By the end of 2013, there were 3.4 million SKUs available for sale at Shop No. 1, covering food and beverages, fresh produce, imported foods, beauty care, apparel footwear, kitchen and cleaning supplies, baby products, digital mobile phones, and household items. Household appliances, health care equipment, computer office, luggage jewelry watches, sports outdoor, gifts and other 14 categories. At the end of 2013, Store 1 had 57 million registered users and more than 15 million registered mobile users. [4]
Corporate Culture Editor
Character rumors:
The culture of the No. 1 store is very simple, and it is called "The Eight-character rumors": Integrity INTEGRITY, Customer CUSTOMER, EXECUTION and INNOVATION.
Enterprise endorsement:
The 38 episodes of the city life drama "The Hot Mother" published by the No. 1 store's new spokesperson Zhang Shidan, have been broadcasted in the East, Zhejiang, and other four Davids. The drama has been given more than half of the time. The audience rating, along with the number one store in which a large number of advertisements were implanted, also increased the user's attention. At the same time, the episode of "Flame Mom," which is a series of 4 TV commercials launched simultaneously by No. 1 Store: "The courtship service" The "communicative articles," "marriage articles," and "children's articles" are also deeply rooted in people's minds because of their witty, humorous, and life style. [5]
Core advantage editing
The five platforms independently developed by No. 1 store are super-platforms with high efficiency, low cost, high compatibility, and scalability.
National layout
Based on the existing seven major operation centers in Beijing, Shanghai, Guangzhou, Chengdu, Wuhan, Quanzhou and Jinan, No. 1 store opened the largest automated B2C e-commerce warehouse in southern China in Hongmei, Guangdong, and launched a "And launch the "National Free Shipping" policy.
System advantage
Powerful PIS system (price intelligent management system). The No. 1 store PIS system monitors the price and inventory information of more than 70 million mainstream e-commerce merchants in real time, and adjusts prices in real time based on the price strategy of store No. 1 to ensure the competitive advantage of No. 1 store for customers. money. At the same time, in terms of price regulation and supervision, No. 1 shop went on the benchmark price process in 2013, and set up a special person within the company to take charge of price inspections, and more stringent and standardized management of prices through systematic and manual methods.
Strict product quality and safety management. From 2013, No. 1 shop began to implement ISO9001 quality management system certification for warehousing and distribution. At the same time, No. 1 Store has formulated a "4+1" quality control safety management system, that is, a detailed product quality safety supervision has been formulated at four key links: supplier review, product entry inspection, storage and distribution management, and product quality traceability. The process followed the supplier's violation of laws and regulations and provided complete protection of consumer rights. According to the data, through strict standards management, in the year of 2013, the number of complaints for goods in store No. 1 reached 5.6 sigma, that is, the complaint rate for bad goods in the immediate period was only 100,000 times. [6]
Integrated Supply Chain
In order to reduce the damage rate and improve logistics efficiency, No. 1 Store has launched a "Pallet Sharing System" that has been adopted by multinational giants such as "Brand Through Train" cooperating brands such as Bao Jie, Unilever, Nestle, Pepsi, etc.; and "Brand Express" It is a model innovation of No. 1 shop. It has reached the "through" level of sales information, marketing campaigns, inventory stocking, logistics green channels, customer satisfaction, operational data, and global experience at seven levels with 300 global brands of global consumer goods giants. 1 Stores provide customers with products and services that are safer, more reliable, and more competitively priced.
special service
A variety of payment methods - convenient and safe
Cash on delivery, goods to credit card (bank card, shopping card, etc.), online payment (support for 9 bank cards and Alipay, UnionPay online, etc.), bank transfer
99 free shipping - save money
(Attached: All 99 free shipping covers provinces and cities (below 10KG): Shanghai, Beijing, Guangdong, Jiangsu, Zhejiang, Wuhan, Chengdu, Fuzhou, Quanzhou, Xiamen, Jinan; 99 free shipping covers provinces and cities (below 5KG): Anhui , Tianjin, Hebei, Chongqing, Hubei, Sichuan, Fujian, Shandong)
Customer Service - No worries
Customer Service Center - at any time to answer your questions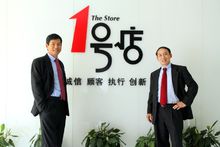 False pay three, small appliances, home goods 30 days no reason to return
Product advantages
In 2013, the three categories of food, beverages, department stores, and consumer electronics in No. 1 store all achieved double growth. [7]
In 2013, for the first time, the category of "enterprise-level strategic categories" of mobile phones had outstanding performance. The market share of online sales of mobile phones in No. 1 stores has ranked among the top three in China's B2C e-commerce industry.
As a category with barrier-level advantages, No. 1 stores still firmly occupy the market share of China's B2C e-commerce industry in terms of food and beverages, especially imported foods. The annual growth rate of food and beverage sales exceeded 100%, of which the annual growth rate of imported food was as high as 137%, showing the potential of No. 1 store in the import field.
Just imported a category of milk, No. 1 shop has nearly 300 kinds of products from more than 70 brands in 29 countries and regions. According to data from China Customs, as of November 2013, the sales volume of imported milk from No. 1 store accounted for 37.2% of the total import volume of the country's customs. This means that of the 10 boxes of imported milk sold in China, nearly 4 boxes come from Shop No. 1.
On March 28th, 2013, No. 1 Store entered the fresh food category in Shanghai and became China's first self-employed integrated electricity supplier. By the end of 2013, customers in the No. 1 store in Beijing and Shanghai can purchase fruits, vegetables, frozen and frozen foods online, and the richness of their products has been equal to those of offline entities supermarkets. [8]
In the department stores that major e-commerce companies have seized, No. 1 stores have also maintained their leading position in the industry. In 2013, the sales of department store category No.1 doubled, while the segment categories such as shampooing, bathing, feminine care, and oral care products maintained the first market share in China's B2C e-commerce industry.
Customer Satisfaction and Behavior Research
"Building the industry's first customer experience" is still the goal and vision of No. 1 shop. Through the decomposition and continuous optimization of KPI indicators experienced by customers, No. 1 store customer satisfaction has always maintained an industry leading position of over 90%, and won the "best e-commerce shopping experience award" and "China's best call" in 2013 consecutive years. "Center" and other industry awards. [9]
Management team editing
Chairman
Dr. Yu Gang, currently Chairman of No.1 Store, one of the founders;
Served as Dell Global Vice President, in charge of Dell's USD$180 billion purchase and logistics business in the Asia-Pacific region;
Served as Amazon's global vice president for Amazon, managing its global supply chain including distribution, procurement, inventory, and storage;
He founded the Collai Hi-Tech Company in the United States as President and Chairman. In 2002, the company was sold to Accenture.
He used to be Professor Chair at the Maicom School of Management at the University of Texas at Austin, Director of the Logistics Research Center, and director of the Decision Research Center under uncertainty;
He has published more than 80 papers and reviews in professional and industrial magazines, has 4 monographs and 3 U.S. patents;
In 2002, he received the highest award for scientific application of international operations management - the Franz Edelman Management Science Achievement Award. Received the Outstanding Research Award from the International Association of Industrial Engineers in 2003; [10]
PhD in Decision Science, Wharton School of Business, University of Pennsylvania;
Master's degree in physics from Cornell University.
CEO
Mr. Liu Junling, CEO of No.1 Store, co-founder;
Previously, he was the vice president of Dell Dell, and the president of Dell Dell China and Hong Kong, managing the business scale of 2 billion U.S. dollars;
Served as general manager of Avaya China, under his leadership, Avaya China's performance has tripled in three years, becoming the industry's first;
Previously served as general manager of the Small and Medium Business Division of Avaya Asia and the Pacific; [11]
He previously served as Regional Vice President at Ovi Systems Inc. in the United States and is responsible for Channel Sales and Alliances in the Asia Pacific region.
Served as Lucent Technologies' Asia Pacific management position;
Has been selected as the top 10 financial figures of China's IT in 2005 [12] and the top ten news figures in the computer world in 2006 [13];
Master of International Business, Flinders University, Australia [14].
In July 2015, founder and chairman Yu Gang and co-founder and CEO Liu Junling left the No. 1 store. [15]
In July 2015, Wal-Mart said that store No. 1 was in a transitional period and Wal-Mart's headquarters Wang Lu would be assigned to take over, while Wal-Mart's executives Roger and Daisy would serve as temporary leaders and coordinators.
Wal-Mart said that Yu Gang and Liu Junling will serve as honorary chairman and strategic management consultant respectively to ensure a smooth transition and continue to contribute to the future development of No. 1 store. [16]
Corporate Performance Editor
Sales growth track
Sales growth track
At the end of 2013, Shop No. 1 had more than 57 million registered users and more than 10,000 employees.
A brief history of development
In July 2008, the website of No. 1 Store was formally launched to provide one-stop online shopping for customers.
September 2008 The 10th customer was born.
February 2009 The 10th millionth user was born.
September 2009 The 1 millionth user was born.
In January 2010, there were more than 40,000 online products, which surpassed the product categories of supermarkets under the medium-sized line.
In February 2010, the Beijing Storage Center was put into use, accelerating the development of Beijing-Tianjin-Tangshan business center with Beijing as the center. [17]
March 2010 The 3 millionth user was born.
March 2010 Won the "Best After-sales Service Award" in 2009-2010 China Online Shopping Website. [18]
April 2010 To adapt to the rapid development of the business, the Guangzhou Storage Center was put into use to provide faster and more efficient delivery services for customers in the Pearl River Delta with Guangzhou as the center.
In May 2010, No. 1 Medical Network, No. 1 Drug Network, and Information Network were fully launched to provide more comprehensive services to meet one-stop consumption needs.
In May 2010, Ping An invested 80 million yuan to acquire 80% equity in No. 1 store.
August 2010 Over 50,000 online products.
September 2010 The 4 millionth user was born.
September 2010 Won the title of "Top 100 E-Commerce Companies in China in 2010", and was awarded "Top 10 B2C E-Commerce Enterprise Awards". [19] October 2010 "Infinite shelf" shop-in-shop project officially launched, and innovatively launched the new cooperation model of Fulfilled by Yihaodian.
November 2010 The Auto Parts Division was established to provide the best auto parts procurement and service providers.
December 2010 Store 1 achieved annual sales of over 800 million. [20]
January 2011 The Wuhan Technology R&D Center was established and plans to recruit 400 professional and technical personnel to build the core R&D base of No. 1 shop.
February 2011 Mobile phone shopping "Palm No. 1" was launched. The application software for iPhone, Android, Wap and Window Phone 7 was successfully launched. [twenty one]
In March 2011, Shanghai New Library was put into use, and the storage area in Shanghai exceeded 60,000 square meters.
In March 2011, the number of registered members exceeded 8 million.
April 2011 Invited well-known film and television actor Hai Qing to serve as a spokesperson for the brand image [22] and launched the new Slogan "No. 1 shop just for a better life."
In May 2011, the Yangzhou call center was put into operation, with nearly 400 seats set up. It handled 18,000 calls per day and quickly improved customer experience services. [twenty three]
In May 2011, Wal-Mart bought shares in No. 1 shop, which represented 17.7% of the shares.
June 2011 Online sales of 100,000 products.
July 2011 Registered members exceeded 10 million.
In July 2011, warehousing and logistics centers were opened in Wuhan [24] and Chengdu respectively, providing one-stop shopping for customers in central and southwest China.
August 2011 "Unlimited No. 1 Store" launched a new shopping model, creating a virtual supermarket concept in China. [25]
In September 2011, there were 120,000 kinds of products sold online at Shop No. 1. Fresh products are officially launched on a large scale, creating a one-stop "online food farm".
October 2011 The number of employees exceeded 4,000.
November 2011 More than 150,000 products were sold online.
December 2011 Winner of the "2011 Deloitte Technology Fast 500 Asia Pacific Top 500". [
"No. 1 shopShanghai Yishiduo E-commerce Co., Ltd."的评论