Oct 5, 2021
Viewed: 42
Tag:
数聚梨推荐
How to use the waffle maker and how to clean it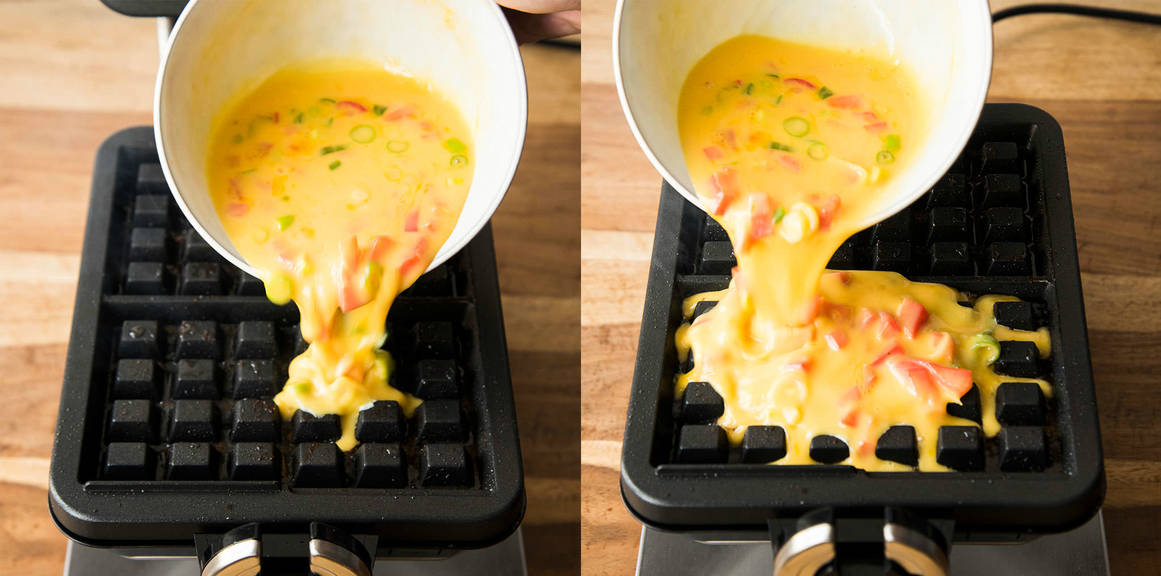 Waffles are a popular and delicious breakfast. Although you can buy quick-frozen waffles at any time and heat them in a bread machine, they will be more delicious if you make them yourself. When making waffles, whether you start from scratch or use boxed cake mix directly, you have to use a waffle maker. They may look a bit complicated, but they are actually very simple. After you learn how to use a waffle maker to make waffles, you can also use it to make a variety of foods, including pizza!
Make your favorite waffle batter. You can make it from scratch with your favorite recipe or use boxed cake mix directly. Don't over-mix the batter, it may be a little lumpy in it. The waffles made in this way will be very chewy.
 Add an appropriate amount of oil or melted butter to the recipe to reduce the viscosity of the batter.
 To add flavor, you can add some cinnamon flavor, vanilla flavor or almond flavor. If you want a bit of spiciness in your breakfast, you can even try sprinkling chili powder in it.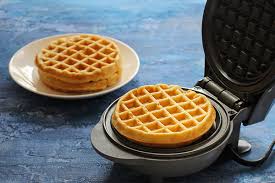 Preheat the waffle maker. Place the waffle maker on a flat, heat-resistant surface and plug it in. If your waffle maker can adjust the temperature to control the depth of the waffle color, then choose a setting you like.
 Some models will have a lit indicator. Pay attention to this indicator. When it goes out or changes color, it means that the baking pan has finished preheating and is ready for use.
If necessary, grease the baking pan of the waffle maker. You can use cooking spray, melted butter or cooking oil. This prevents the batter from sticking to the pan and makes cleaning easier. If you are using a non-stick waffle maker, you can skip this step. Otherwise, slimy deposits will appear in the baking pan.
Pour the batter in a circular motion. Measure out about 180 ml of batter. From the outside to the inside, pour it onto the baking pan in a circular motion. If the waffle maker has an indicator light, wait until the light changes color or goes out before pour the batter, depending on the model of the machine.
 If the batter comes out, don't worry, just pour a little less next time.
Close the top cover and heat the batter. During the process of making waffles, steam may come out of waffles. After it stops steaming, check if the waffle is ready. How long this step takes depends on the model of the waffle maker and the mode you choose, it usually takes about 5 minutes. Don't go to see how well the waffles are baking in the middle. Uncovering the top cover too early will tear the waffle!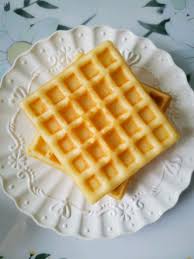  If your waffle maker has an indicator light, just wait for it to change color or go out, depending on the model of the waffle maker.
 If your waffle maker does not have an indicator light, check the gap between the baking pans. Waffles overflowing from the sides will look more like cakes when finished.
Steps to get a waffle maker clean
The trick to cleaning a waffle maker is timing.
It should not be hot, but don't give up or forget to clean it. Develop a habit of washing, once it cools down, you should have no problem.
1. Please wait for the waffle to cool before cleaning.
2. Use a dry paper towel or damp cloth to wipe off the crumbs and absorb the excess oil drops on the grid plate.
3. Wipe the exterior with a damp cloth.
4. To remove stubborn drops of baking batter, pour a few drops of cooking oil onto the batter. Let it sit for a few minutes to soften, then dry it with a damp cloth or paper towel.
5. The removable cooking plate can be gently cleaned in warm soapy water, rinsed well and air dried.
6. Make sure your muffin maker is completely dry before putting it away.
How to clean waffle maker Oster
How to clean waffle maker reddit
How to clean waffle maker before first use
How to clean waffle maker Cuisinart
"How to use the waffle maker and how to clean it"的评论