CCTV Network http://www.cctv.com/
CCTV Network
CCTV is the Internet site business of China Internet TV, and it is also a key news website of the central government. It features video, based on interactive and mobile services, and focuses on featured products and exclusive opinions. It is oriented to global, multi-terminal, and three-dimensional news information. Sharing Platform.
CCTV has the largest online video news database in China. As the official website of CCTV, it has brought together more than 100 CCTV news columns, and has also collected 50 local TV news columns. In addition, CCTV has a nationwide coverage. The new media reporter network and news shooter team provide 24-hour fast, authoritative, comprehensive, and rich news audiovisual and interactive services.
Website Name CCTV Online Time December 1996 Organizer China Internet TV Station Meaning One of the first websites in China to publish Chinese information http://www.cctv.com/
table of Contents
1 Website resources
2 Website History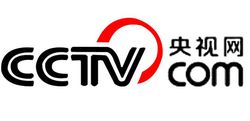 3 Live Olympic Games
4 Transmission area
5 Technical strength
6 Development Positioning
7 Content Features
8 Art Vision Channel
9 Sitemaps
Website Resource Editor
CCTV provides:
Key programs, special reports, and online video programs on demand at the big party;
It can produce 500 hours of video programs every day, and has 25,000 hours of video on demand programs for users to search and watch;
400 web content for the main content of the Internet;
CCTV
CCTV network (3 photos)
Network interaction of 200 large-scale events;
More than 700 well-known hosts, editors, journalists' blogs;
More than 20,000 drama episodes.
CCTV's current sub-channels include news, economics, securities, weather, entertainment, online blog abstracts, TV large communities, TV dramas, famous titles, sports, cities, funds, tourism, agriculture, food, health, IT, paintings, movies, Interactive magazines, search guides, documentaries, television people, transportation, automobiles, businesses, interviews, music, cartoons, events and more.
CCTV
CCTV network (73 photos)
CCTV provides six languages: Chinese, English, Spanish, French, Arabic and Russian. In addition to channels that require payment, such as movie channels and digital television programs, CCTV offers live broadcast of all free satellite channels, including both narrowband and broadband. [1]
Website History Editor
In December 1996, it was established and put into trial operation. It was one of the first websites that published Chinese information.
In October 2000, CCTV COM was included in the central key news website and became the national team and main force of the news media website.
On May 25, 2001, CCTV set up a network propaganda department to include the website in the program propaganda department. Since then, the construction of CCTV COM has been promoted in an all-round way, and it has rapidly grown into an influential online media;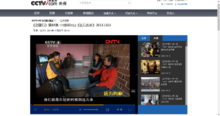 CCTV
CCTV network (77 photos)
On April 28, 2006, CCTV formally established the Network Communication Center and CCTV International Network Co., Ltd. CCTV COM also implemented a new revision at the same time;
On December 18, 2007, CCTV COM officially signed an agreement with the International Olympic Committee, becoming the only official Internet/mobile platform broadcaster for the 2008 Beijing Olympic Games in mainland China and Macau.
On July 1, 2010, CCTV was fully integrated into China's Internet TV station.
Live Olympics editing
CCTV and Beijing Olympics
CCTV is the official Internet/mobile broadcast agency of the 2008 Beijing Olympic Games and has 3,800 hours of live games for the Olympic Games. Beijing Olympics
2008 Beijing Olympic Games
2008 Beijing Olympic Games
The signal of the Games will be provided by the 40-game live broadcast signal, and the CCTV Network TV Olympics will broadcast all the events in the sub-items (28 major items). The total duration of live video, carousel, and on-demand broadcast during the event will reach 24,000 hours.
The sale of new media broadcasts, including the Internet and mobile phones, and the exclusive distribution of broadcast rights are the first time in the Olympic history.
Mainland China websites need to purchase licenses from CCTV. Even the Olympic-related videos uploaded by netizens have been restricted, which has caused some public opinion disputes.
Spread Area Edit
The national population coverage of CCTV programs reached 95.9% and the audience exceeded 1.188 billion (2005 statistics). In the domestic viewing market, CCTV's viewing share is basically maintained at about 30% of the national viewing market. According to statistics, in 2005, the overall ratings of 15 open channels of China Central Television reached 34.14%, which was a new five-year high; viewers per capita watched CCTV programs for 52 minutes per day (per capita daily watching TV time was 154 minutes); The audience satisfaction of TV channels also occupied the top 12 of the national satellite channel's satisfaction rankings.
The Chinese international channel, the English international channel, and the Spanish-language French channel signal have basically reached the global coverage through satellite transmission, and have been implemented in more than 120 countries and regions including North America, Europe, Africa, Asia, Oceania, and Central and South America. CCTV- 4 Over 15 million overseas Chinese viewers and 45.5 million CCTV-9 households overseas. CCTV-E&F has completed the completion of complete channels in six countries including the United States, Cuba, Chile, and Mauritius, further expanding the international influence of Chinese TV media. force. On February 1, 2005, CCTV took the lead in jointly launching the Great Wall (Asia) platform consisting of eight local stations, and achieved a breakthrough in propaganda on Taiwan. The number of subscribers to the Great Wall (North America) platform has continued to grow over the past year, breaking through 30,000, effectively reversing the status quo of the Taiwanese-Chinese weak market. At the same time, on the basis of the CCTV network interactive live broadcast platform, the CCTV television program successfully entered Taiwan, fully embodying the initiative of propaganda on Taiwan. This signifies that China's TV broadcasting has leapt to a new level, and CCTV's external propaganda work has undergone major changes in the concept and mode of operation.
Technical strength editing
China Central Television has world-class technological equipment and facilities. Broadcasting equipment includes 8 sets of digital video recorder robots automatically broadcast system, 44 sets of hard disk server digital broadcast system, supports 18 sets of regular channels and 10 sets of paid channel programs (including high-definition 1 set of broadcast and broadcast files can be automatically uploaded to the China Audio Visual Archives; production facilities, facilities include: 29 studios, 672 sets of video recording equipment (digital SD ENG equipment 548 sets, high-definition video equipment 15 109 sets of analog video recording equipment, 253 pairs of editing equipment, 60 sets of portable editing machines, 105 sets of editing and synthesis systems, 53 sets of non-linear editing systems, 7 sets of 3D animation creation systems, 10 sets of image composition creation systems, and news Shared network system includes 80 precision editing workstations, 286 rough editing workstations, 2 audio sheds, 26 voice distribution and distribution rooms, 8 OB vehicles, 1 relay aerial helicopter, and 8 sets of DSNG (digital satellite news gathering system). , 54 sets of microwave systems, 4 sets of maritime satellite transmission systems, etc. The recording and production equipment has been fully digitalized and the broadcasting of programs has been automated. It has taken the lead in conducting high-definition television and interactive television broadcasting experiments in China and has built an advanced news sharing system. The advanced technology guarantee system has become an important pillar to ensure the safe broadcast of daily program production and major propaganda tasks.
The safe broadcast of CCTV is an important political task. The accident rate of CCTV broadcast in recent years has been continuously declining. In 1998, the accident rate was 31.60 seconds/hundred hours, in 1999 it was 22.17 seconds/hundred hours, in 2000 it was 19.08 seconds/hundred hours, and in 2001 it was 5.09 seconds/hundred. Hours, in 2002, it was 8.75 seconds/hundred hours, in 2003 it was 3.86 seconds/hundred hours, in 2004 it was 2.52 seconds/hundred hours, and in 2005 it was 1.49 seconds/hundred hours, repeatedly refreshing historical best results.
Development positioning editor
Relying on the powerful resources of CCTV, it integrates news, information, entertainment and services into one, and has comprehensive online media with audiovisual and interactive features.
Content feature editing
CCTV com utilizes new technologies and multi-terminal media platforms to provide authoritative, comprehensive, rapid and accurate webcasts, carousels, and on-demand programs for netizens.
· Information and community, graphic and video content presentation methods, providing Internet users with comprehensive and intuitive content services;
· "Converging the world's best and Yang's exclusive advantages" to create a massive, authoritative and stylish integrated online community;
· Strengthen the linkage between Taiwan and the network, based on serving the CCTV program, the main creation personnel of service programs, set up TV program area, provide program clues, and interact with programs.
· Integrate the Internet, mobile phones, and TV platforms to maximize the dissemination of premium content.
Art Vision Channel Editor
On July 18, 2009, the CCTV Network Vision Channel started on the 18th. The Deputy Chief Editor of CCTV, Macro, introduced at the launching ceremony that the three channels of "Art and Visual Arts" and "Art Peers", "Mo Yang Dao" and "My Master in the Eyes" of the CCTV Net Vision Channel were set to interact. The forum and the "Chinese Paintings and Paintings in China" and "National Juvenile Children's Painting and Calligraphy Awards" two annual events also included an original video interview program "Letters and Stories" and a video class "Art Theatre". Cheng Hong said that the Art Vision Channel aims to build an art salon with credibility and appeal for artists in the infinite space of the Internet, and to drive online platforms with offline activities to bring art into society, universities and ordinary users. intermediate.
Site map editing
Channel/Community
Column
Search community
Search, titles, TV dramas, cartoons, documentaries, events, live broadcasts, on-demand, program announcements, timetables, program changes, downloads, CCTV sections, hot drama search, drama fan tribes, search for names, health channels, names Column Family, Science, Education, Quest, TV Community Forum
News community
Chief Video, News Broadcasting, My Live, Domestic, International, Social, Rule of Law, Military, Revival Forum, Graceful Comments, Illustrations, Rejuvenation Pavilion, Ranking, Topics, Scrolls
Sports community
Hyun Football, Serie A, Premier League, Bundesliga, La Liga, Liga, Champions League, National Football, Super League, Basketball, NBA, CBA, Yao Ming, Kobe Bryant, Sun Yue, Yi Jianlian, NBA Music, All Sports, A1, F1, Tennis, Volleyball, Golf, table tennis, badminton, track and field, swimming, billiards, chess, ice and snow sports, sports broadcasts, CCTV-5, football night, football in the world, famous players, racing time, basketball park, martial arts conference, sports world, sports news , Li Ning, Programs, CCTV5 HD, Live Hall, Pictures, Scores, Forums, Blogs, Olympics, Winter Games
entertainment
Professional theater, variety show, variety show, variety show every day, columns, music channel, star come, star channel, entertainment castle, star library
economic
Domestic Finance, International Finance, People, Financial Review, Sankei, Finance Videos, Companies, Real Estate, Automotive, Electric Vehicles, Financial Rolling, IT, CCTV Watch, News, Stock Quotes, Listed Companies, Securities Hotspots, Individual Stocks, Financial Staff, Banking, Finance Forum, Bonds, Blogs, Securities Forum, Gold, Collecting Clubs, Energy, Energy Companies, Energy Videos
Blog
Hosts, reporters, overseas, Tubo, TV columns, digital TV, popularity list, click on TOP, host space, public opinion rob, netizens
I love grapefruit
Video, Columns, Parties, Producers, DIY, Stars, Serials, Starbucks
Interviews
Economics, Business, Media, Culture, Sports, Entertainment, Benefits
CCTV Guide
CCTV's leaders, organizations, calligraphy and painting institutes, Guangbo Expo, TV Research, CCTV stationed in foreign countries, CCTV Yearbook
English
CCTV Live, TV schedule, Video, Most Popular, News, Bloggers, Special Reports
Espaňol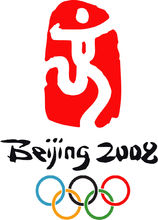 Horario (program schedule), Vídeos (program video)
Français
Dossiers (special report), Vidéos (program video)